General Electric is poised to grow significantly due to its restructuring plan.
GE's stock is not dirt cheap, but it is not very expensive either, and its average annual estimated EPS growth is high.
I believe that the ShipXpress acquisition will increase GE Transportation revenues and profits.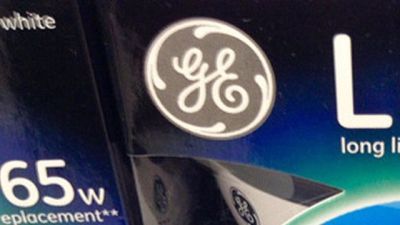 As previously announced, General Electric (NYSE:GE) has decided to restructure the company focusing on its industrial group and divesting most of GE Capital, retaining only the portions of the business that remain relevant to its Industrial segment. As I see it, GE's decision to restructure the company focusing on its industrial group is a smart move, making the company easier to manage, with focus on activities with higher growth prospects. As a part of this plan, the company has recently announced a new important acquisition and another significant business sale.
On August 30, GE Transportation announced the acquisition of ShipXpress, a top provider of cloud-based software solutions that enable transportation, industrial, and commodities businesses to efficiently operate with supply chain partners. GE Transportation, a division of General Electric, is the world's leading producer of rail and transportation-related products and offerings.
In the press release, Jamie Miller, GE Transportation President and CEO, said:
"By combining ShipXpress' innovative software products with GE's sensing technology and industrial-strength platform Predix, we'll deliver the industry's most advanced, scalable cloud-based solution to accelerate the movement of goods and information, and enhance supply chain performance and customer service. Our combined capabilities will help short-line railroads better analyze their rail operations, car accounting and supply chain information, and deliver a data-rich path to ongoing performance improvement, asset and operations optimization."
Although GE has not disclosed the amount involved in the deal, I believe that it is not paying too much and that the ShipXpress acquisition will...
More