European stocks were little changed, after their first weekly slide in more than a month, as disappointing Chinese economic data offset gains amid mergers-and-acquisitions activity.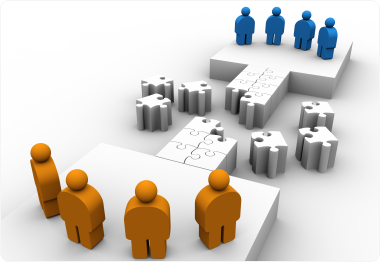 SABMiller Plc and Heineken NV both rose, sending food and beverage companies for the biggest rally among 19 industry groups, after the Dutch company rebuffed a takeover offer by the U.K. brewer. Jazztel Plc jumped the most since June 2009 before its shares were halted. Oil and gas companies declined after Brent crude reached a two-year low as China's industrial output expanded at the weakest pace since the financial crisis.
The Stoxx Europe 600 Index slipped 0.1 percent to 343.91 at the close in London, after earlier losing as much as 0.4 percent. The benchmark gauge slid 1 percent last week, the first loss since the period ended Aug. 8, as investors considered central-bank stimulus policies and opinion polls before a Scottish referendum this week.
"China has stirred up more growth concerns for equity markets," Daniel Weston, a portfolio manager at Aimed Capital GmbH in Munich, wrote in an e-mail. "Energy has been a perplexing trade for investors weighing up geopolitical supply concerns and growth-led demand weakness. The growth landscape is a greater concern compared to the acute M&A announcements."
Factory production in China rose 6.9 percent in August from a year earlier, the statistics office reported Sept. 13. That's down from 9 percent in July and below the 8.8 percent growth that economists had predicted. It was the slowest pace since December 2008 outside the Lunar New Year holiday period of January and February. Retail sales expanded 11.9 percent, trailing the forecast 12.1 percent and down from 12.2 percent in July. Growth in fixed-asset investment slowed to 16.5 percent.
Oil, Gas
A gauge of oil and gas companies in Europe fell 0.9 percent, with Fugro NV retreating 2.8 percent to 25.40 euros and Neste Oil Oyj losing 3 percent to 14.87 euros.
The Stoxx 600 extended declines after a U.S. report showed that industrial output unexpectedly fell for the first time since January.
SABMiller added 9.8 percent to 3,740 pence, and Heineken rose 1.3 percent to 60.18 euros. The brewer of Amstel Light confirmed that it turned down SABMiller's offer and said it intends to remain independent.
Heineken Holding NV, the vehicle with which the founding family controls the brewer, gained 3 percent to 54.57 euros.
AB InBev
Shares of SABMiller jumped as much as as 13 percent earlier, after Dow Jones reported that Anheuser-Busch InBev NV is in talks with banks to finance a takeover. CNBC then said the world's biggest brewer isn't in financing talks.
AB InBev climbed 2.8 percent to 88.18 euros.
Jazztel rallied 13 percent to 12.05 euros before shares were suspended at 4:44 p.m. in Madrid. Orange SA is close to an agreement to acquire the Spanish broadband provider, according to a person with knowledge of the matter. An announcement could be made as early as today, said the person, who asked not to be identified because the plan isn't public.
Orange extended losses after the report, declining 1.9 percent to 11.45 euros.
Micro Focus International Plc climbed 15 percent to 971.5 pence, its highest price since at least May 2005. The supplier of software and services for business applications agreed to buy business-software provider The Attachmate Group Inc. in a transaction valued at $2.35 billion before costs.
TUI Travel
TUI Travel Plc added 1.6 percent to 365.7 pence, and TUI AG gained 0.3 percent to 11.05 euros. The companies agreed on an all-share transaction in their planned merger that will value the combined entity at 6.5 billion euros.
Hennes & Mauritz AB (HMB) advanced 2.4 percent to a record 309.8 kronor. Europe's second-biggest clothing retailer reported a 16 percent gain in third-quarter sales. The average estimate in an SME Direkt survey was for an expansion of 12.9 percent.
TDC A/S dropped 11 percent, the most since January 2009, to 41.50 kroner. Denmark's largest telephone company agreed to buy cable-TV provider Get AS for 13.8 billion kroner ($2.2 billion). It also said it will cut its dividend payout to maintain its investment-grade rating.
Nobel Biocare Holding AG lost 5.8 percent to 17.05 Swiss francs. Danaher Corp., a U.S. medical-device maker, agreed to buy the Swiss producer of dental implants for $2.2 billion, paying 17.10 francs ($18.30) a share in cash. That's 5.5 percent less than the closing price on Sept. 12.
Disruptive Strike
Air France-KLM Group slid 3.3 percent to 8.27 euros after saying it expects its most disruptive strike since 1998. Europe's biggest airline will probably cancel 52 percent of services on the first day of an action due to run through Sept. 22. The dispute will cost 20 million euros ($26 million) a day in revenue, it said.
In the U.K., the FTSE 100 Index (UKX) lost less than 0.1 percent today, with Lloyds Banking Group Plc sliding 1.4 percent to 73.5 pence, and Royal Bank of Scotland Group Plc down 0.9 percent to 346.7 pence. Those are the U.K. banks that lend the most in Scotland. Polls before the Sept. 18 referendum on independence indicate the vote is too close to call.
Germany's DAX Index rose 0.1 percent today, while France's CAC 40 Index fell 0.3 percent. Italy's FTSE MIB Index and Portugal's PSI 20 Index posted the biggest declines among 18 western-European markets, falling more than 1 percent each.