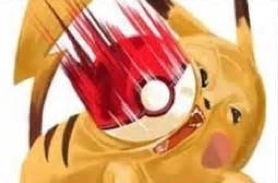 The huge success of the Pokemon Go game sent Nintendo (NTDOY) soaring. The harsh reality is that Nintendo owns only a small sliver of the game. Unfortunately for longs, the company waited a long time to inform the market that the profits from the game would be small. 
Nintendo only owns 32% of Pokemon Co that in turn gets licensing fees from the developer of the game. Naturally the profits accrue to Niantic and not Nintendo. So if the license fee is 10%, only 3% of the revenues accrues to Nintendo. This isn't the official license fee, but the real amount doesn't really matter under this ownership scenario considering Nintendo was worth $20 billion without the game. Very hard to make the numbers work to move the needle at the gaming giant. 
The company confirmed the profits from the game would be limited. What goes up must come down and fast!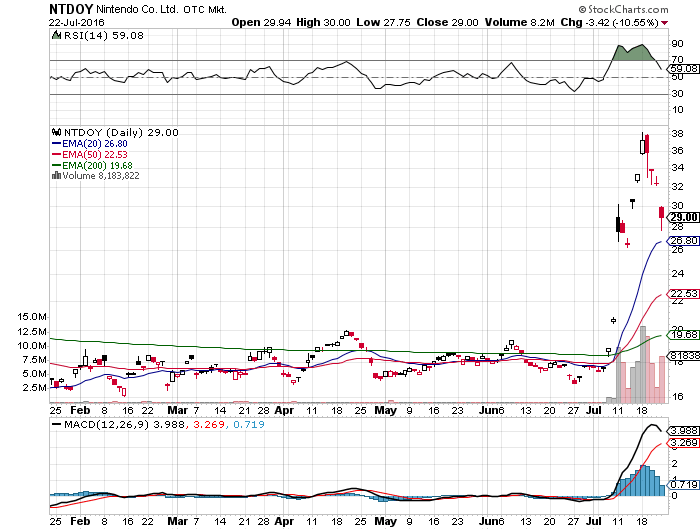 Disclosure: No position