Hello Fellow Traders,
As you know, we recently launched a new re-designed version of our WhoTrades Marketplace -- you can either follow an appropriate strategy or live-stream yours to get a public track record (available now) and a subscription revenue stream (available soon). Now we're glad to show you a new feature of this Marketplace: Personal Assistant.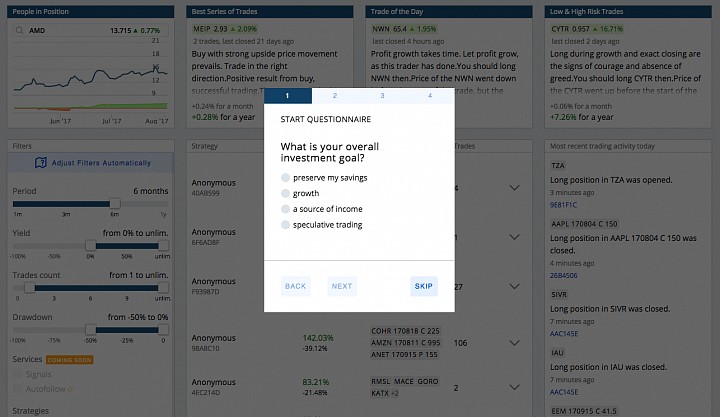 This Personal Assistant is going to ask you 4 questions to help you define your investment profile. Based on your answers, it will adjust the filters on the left and your dashboard will now have only those strategies that fit your investment vision. This Personal Assistant aggregates and analyzes all the answers to make the recommendations more accurate.
When you answer those questions, you can move the sliders manually or you can open up this assistant by clicking 'Adjust Filter Automatically' button. Now you can answer these questions once again.
Welcome to our Marketplace!