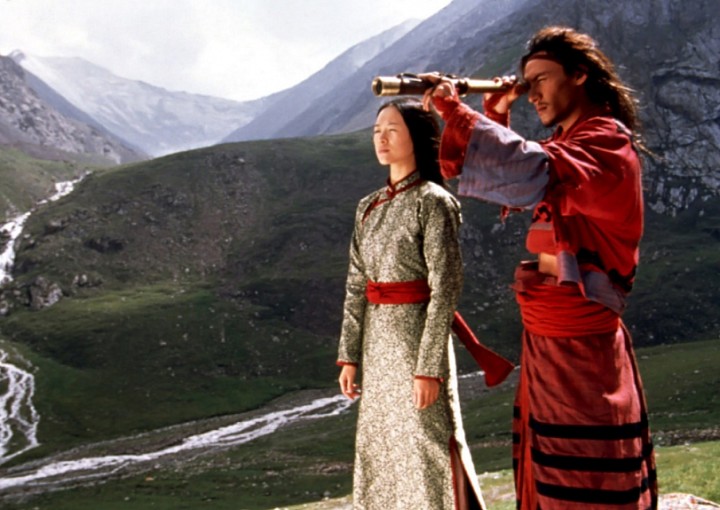 Why do investors try and identify vulnerable stocks at risk of activist investment? The answer is that prices spike fast when news of activist investor involvement breaks- particularly if it is a big name investor like Carl Icahn. Without the loyalty of longstanding execs, activist investors are free to make substantial changes. This makes a turnaround more likely and gives the market confidence.
Recently we have seen a number of big activist plays. In April shares of Whole Foods rose nearly 10% following an SEC filing that revealed Barry Rosenstein's Jana Partners had taken a 9% stake. Jana, labelled a "greedy bastard" by WFM's CEO, made millions by swiftly selling its WFM shares after the Amazon takeover took WFM shares up 27%.
Meanwhile Nelson Peltz of the $13.33 billion Trian Fund Management is busy trying to get elected to the Procter & Gamble board- a move viciously rebuffed by the company.  "P&G because of its suffocating bureaucracy, because of its matrix organization … it is structured improperly" says Peltz.
So where will activist investors pounce next? TipRanks covers over 200 hedge fund managers, 5,000 stocks and tracks over 4,600 Wall Street analysts. From this extensive database, we swoop in and look at three stocks that are attracting activist attention right now:
 1. Teva
In the last few days, shares in pharma giant Teva (NYSE:TEVA) have crashed from $31.25 all the way down to the current share price of $18.29. Prices dropped on a multiple of bad news- including lower-than-expected earnings results, guidance and dividend payments. For example, Teva cut its previous EPS guidance of $4.90-$5.30 to just $4.30- $4.50.
Top Mizuho analyst Irina Rivkind Koffler commented, "The weakness was attributed to a number of factors in the generics business including pricing pressure, decreased volumes, competition, and delayed launches."
With prices so low, the company is now looking vulnerable to hedge fund activists. However, Teva's massive $35 billion debt burden means that activists may struggle to find a buyer willing to takeover the company in a quick rescue a la Amazon/ Whole Foods. It is more likely that an activist investor would choose to ramp up its shareholding in TEVA and begin demanding changes in strategy and management. The first the market will hear about it is if the stake hits over 5%, the activist has 10 days to file a form 13D with the SEC.
Indeed, Teva's board has received plenty of criticism from shareholders so it would be relatively easy for an activist investor to find the requisite shareholder support for a board mix-up. For example, the company's largest active private investor, Benny Landa, has been very vocal in his belief that "the company board of directors is incapable of making big decisions and getting the company back on track." He says the directors are sabotaging efforts by the company chairman to attract a CEO with a strong international reputation.
Also note that Allergan (NYSE:AGN) owns a stake of just under 10% in Teva. These shares are no longer restricted so Allergan will be free to sell them if it chooses- or it may prefer to wait and try and improve the company's fortunes first.
2. General Motors
Detroit-based General Motors (NYSE:GM) pulled off a stunning victory against David Einhorn's $7.19 billion Greenlight Capital fund at the beginning of June. Over 90% of shareholders voted against Einhorn's plan to split shares and his director nominees, despite his aggressive two-month campaign for support.  "We are disappointed that shareholders have elected to maintain the status quo. We congratulate GM's management on their win today" Einhorn said at the time.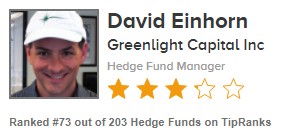 But five-star Deutsche Bank analyst Rod Lache says the game is not over, especially as GM remains one of the cheaper stocks in the S&P 500. He believes that, instead of the two share-system proposed by Einhorn, the stock may still face pressure from activists who want to spin off faster-growing elements of GM. According to Lache:
"Asset spin-offs seem to be more likely. The Universe of Active Growth Investors is much larger than that of Active Value Investors. We see this every day based on the number of incoming calls on "Growth Suppliers" vs. inquiries regarding Cyclical Suppliers or Automakers. This is also evident in valuations. And we believe that this will ultimately be recognized by GM, Lear (LEA), and others with undervalued growth assets. It would not be far-fetched to say that there are significant parts of $50 bn (market cap) Tesla (TSLA), $70 bn Uber, and $15 bn Mobileye (MBLY) inside of GM."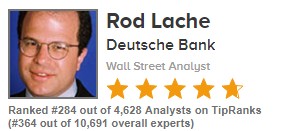 3. IBM
Struggling tech company IBM (NYSE:IBM) is also looking increasingly like a potential activist target. The stock is currently trading at just $141.85- a huge fall from prices five years ago of over $200. Year-over-year sales have now declined for the 21st consecutive quarter.
Warren Buffett (who is generally against activist investing) recently sold a third of his stake in IBM- which could pave the way for an activist investor to step in. And according to The Deal, IBM has also reportedly hired not one but two investment banks to strengthen its defenses against activist change.
Top Goldman Sachs analyst James Schneider recently reiterated his hold rating without a price target following poor earnings results. He says: "We expect the stock to trade down modestly post another tepid revenue quarter, as the weak performance in Services and the slowdown in Strategic Imperatives are likely to drive continued investor skepticism around IBM's progress in transitioning its franchise."

Also keep an eye on: department store chain Dillard's (NYSE:DDS). Activist Snow Park Capital Partners is targeting DDS purely because its real estate value alone is much higher than the current share price.
The post 3 top targets for activist investors right now appeared first on TipRanks Blog.