The premium marketplace subscription - DIY Investing for Value Investors - had an incredibly good month. From Radcom (RDCM) jumping to outperformance in biotech (IBB) and technology (QQQ), top holdings are outperforming the SPY. Below, a  Kapitall.com portfolio used solely to track ALL buy and sell alerts: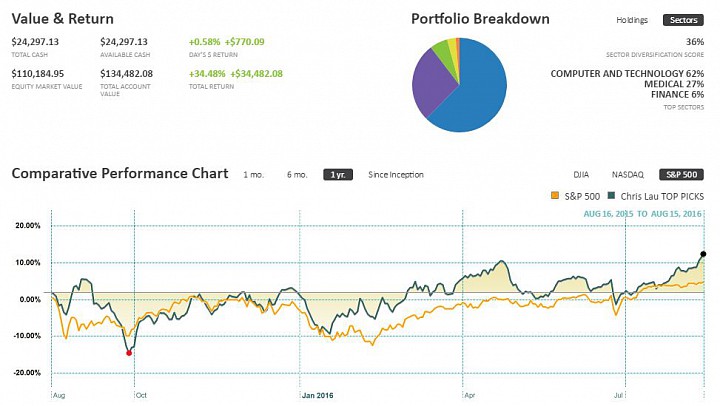 Blue - Me
Orange - S&P 500.
Notice the cash balance here: $24,297 of the $134,482 is in cash. This group will continue to get journal entries on value stock ideas.
More on premium marketplace subscription.