Another quarter of earnings declines is predicted for the S&P 500. 
From one hand we have analyst projections.
"This quarter, however, while actual Q3 EPS results will likely come in ahead of estimates, the depth of the predicted Q3 EPS shortfall implies that this third successive quarterly estimate for a first negative reading since Q3 2009 may finally come true," said Sam Stovall, U.S. equity strategist at S&P Capital IQ.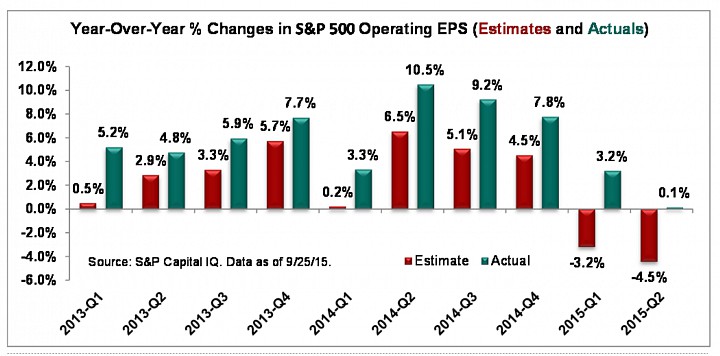 Stovall estimates a 4.6% decline in S&P 500 earnings over the year ago period because of a drop in earnings from the energy sector.
An even sharper decline of 5.1% is seen by John Butters, senior earnings analyst at FactSet.
From other hand we got company projections which are not that bad.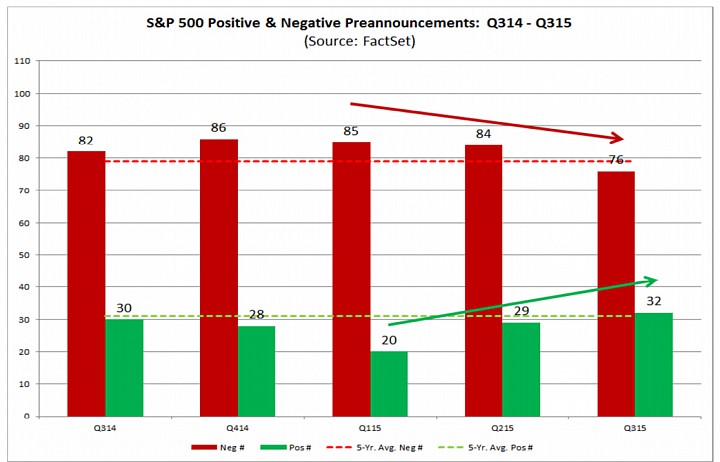 Could fewer profit warnings save earnings season?
According to Mr. Butters, only 76 companies in the S&P 500 issuing profit warnings for the third quarter, that is the fewest number of companies issuing them since the second quarter of 2012.  
If S&P 500 earnings live up to those healthier-than-usual forecasts, that would a welcome sign to investors who got battered in the third quarter and are looking for stronger fundamentals in stocks as they navigate the prospect of a volatile October. 
So analysts and companies projections confused me a bit. I'm looking forward to the first earnings releases so I can make a decision. I'll try to keep you updated.