My bullish view on EUR/AUD is now shifting. After a couple of failed attempts to revive the uptrend and challenge the 2014 high from January at 1.5830, EUR/AUD is now showing signs of further consolidation or even bearish correction.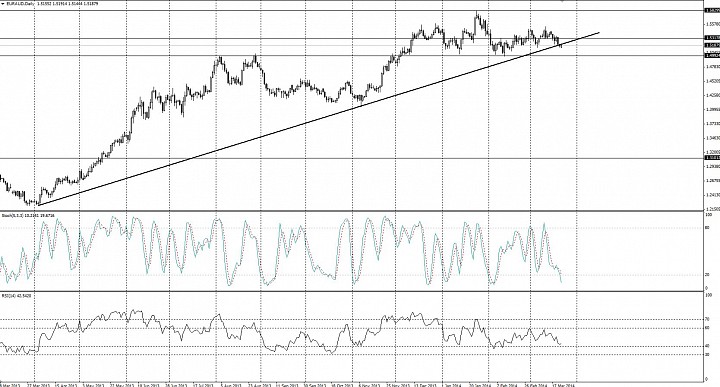 (EUR/AUD daily chart)
As you can see in the daily chart, the market is challenging a rising trendline that goes back to March 2013. A break is not necessarily a sign of a bearish market. 
However, if the EUR/AUD continues below 1.4990, we might have a head and shoulders, and the market will have more reason to be bearish on the pair from a technical perspective. At that point, since the "bearish" development will still be young, I would look for a bullish "clear-out" attempt or simply a pullback before considering shorting EUR/AUD.
One condition I will be looking for in the oscillators is that the RSI dips below 30. This indicates bearish momentum. Then if it comes back to 60, with stochastic above 80, I will take my chance with a sell.