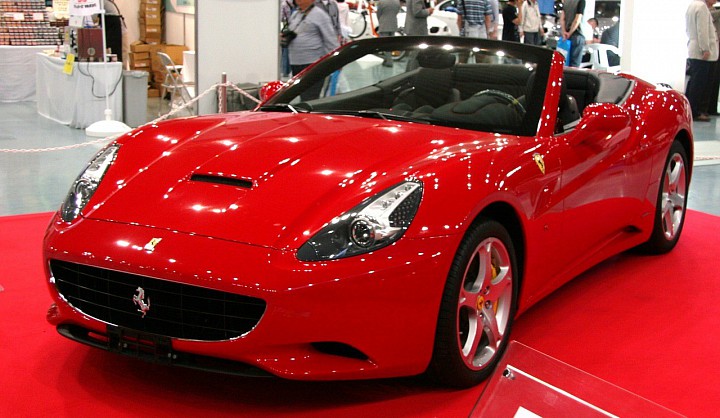 Reading the Jason Kapp (TMFdeej) article about the spin-off made me curious to know why the Ferrari spin-off occurred in the first place. Obviously, when a company spins-off a well-known brand, there's a very compelling reason, and having observed Chrysler for many years (since well before the bailouts) their move made me extremely curious. Could it be that Chrysler needed to streamline operations for the less productive subsidiary? Or perhaps Ferrari was experiencing such slow growth that it has now made a compelling case for being spun off so that Chrysler can focus its attentions on something with a higher growth prospect? Inquiring minds (mainly mine) wanted to know.
The downside, of course, to a spin-off is that share prices can end up becoming very volatile, underperform when there's a weak market, and then, conversely, outperform in strong markets. Since the announcement it seems that the shares, currently, are up 83%, and the margins are looking decent considering the European economy is steadily recovering, and Chrysler has planned the release of new models.
Many analysts, who admittedly have more time to ponder such things, predict that when the Ferrari spin happens that the FCA shares will drop back down as investors turn their attention back to the company's debts and its plans to focus on their other lines, namely Alfa Romeo and Jeep. FCA is doing well in Europe and is about to experience its first turn around in the U.S. Says George Galliers, an analyst for Evercore ISI, "Current margin levels were probably sustainable for another 12 to 18 months, but if we look to 2017 and 2018, the jury is out".
The Wall Street Journal stated in March of this year that:
Fiat Chrysler in October said it would sell a 10% stake in Ferrari by the end of June and then spin off the rest of its holding to shareholders by the end of this year. Since the announcement, Fiat Chrysler shares have surged as analysts and investors debate how to value Ferrari. Valuations range wildly, from €4 billion to more than €10 billion, with the debate centering on whether Ferrari should be benchmarked against a sports car maker like Porsche or a luxury brand that has higher multiples.
Ferrari will be listed in New York and might have a secondary listing in Europe.
So, from what can be gathered, and surely those reading this will also weigh in (and I'd love that) there are several factors at work, here. First, Ferrari wasn't doing well, due in large part to the economy. But there was also the in-fighting between executives Luca Cordero di Montezemolo and current CEO, Sergio Marchionne. Place that side-by-side with the performance of the stock over the last few years and it seems that the current move to create a spin-off was the best possible case scenario for FCA, and in the short term has bought them some breathing space. This isn't over, however, and it is going to be interesting to see how the entire drama unfolds.