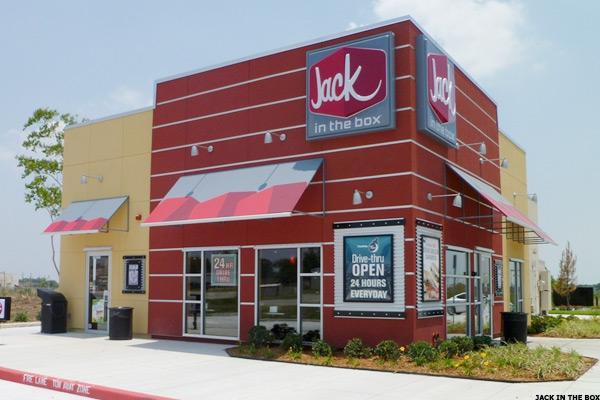 NEW YORK (TheStreet) -- Shares of Jack in the Box (JACK) were spiking 7.72% to $94.50 in after-hours trading Wednesday after the company reported stronger-than-anticipated earnings for the 2016 fiscal third quarter.
After today's market close, the San Diego-based restaurant company reported adjusted earnings of $1.07 per share, topping analysts' estimates of 87 cents per share.
Revenue for the quarter was $368.9 million, above Wall Street's projections of $367.4 million.
Jack in the Box system same-store sales increased 1.1% during the period, will system same-store sales...
More