European stocks were little changed, after concern that the global economic recovery is faltering sent the Stoxx Europe600 Index for its biggest weekly decline since May 2012.
The Stoxx 600 slipped less than 0.1 percent to 321.56 at the close of trading in London. The benchmark gauge rose as much as 0.6 percent earlier and lost as much as 0.8 percent. The decline followed a 4.1 percent slump last week as the International Monetary Fund cut its global-growth forecasts and German industrial production shrank the most since 2009. Federal Reserve Vice Chairman Stanley Fischer said over the weekend that a global slowdown may undermine the U.S. recovery and prompt policy makers to delay raising interest rates.
"Investors had seen the global-growth scare as an excuse to sell the rally," said James Butterfill, head of global equity strategy at Coutts & Co. in London. "When you mix in disappointment around Draghi's ability to spur Europe's economy and the Fed saying that external factors could affect the growth picture for the U.S., it looked like a good reason to sell. We believe this has all been a little bit overdone at this juncture. We see U.S. growth as becoming much more sustainable over the long term."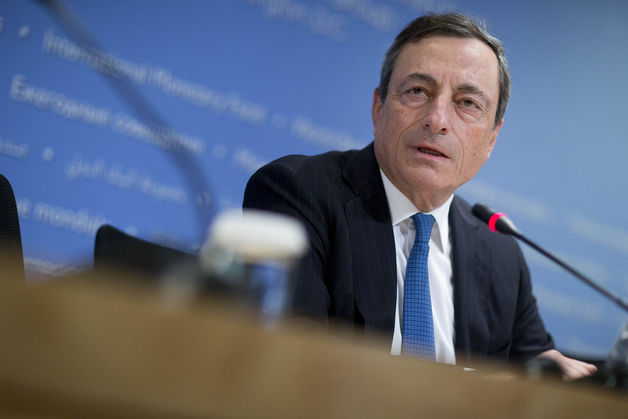 The Stoxx 600 has slid 7.8 percent from a nearly six-year high on Sept. 4 as concern grew that the rally was overdone. Global equities lost $4.5 trillion in value since reaching a record last month.