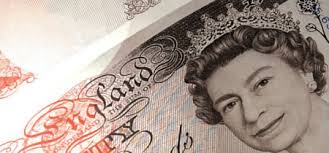 Pada perdagangan valuta asing di hari Kamis (17/07) mata uang pound sterling telah diperdagangkan lebih rendah terhadap dolar AS, ketika komentar terbaru oleh ketua the Fed, Janet Yellen terus mendukung permintaan untuk greenback dan kekhawatiran baru atas ketegangan di Ukraina mengurangi sentimen pasar.
Selama berlangsungnya perdagangan, GBPUSD dipedagangkan melemah 0.15% di level 1.7111. 
Greenback menguat luas setelah Yellen mengatakan bahwa harga bisa naik lebih cepat jika pemulihan ekonomi terus membaik. Namun, anggota the Fed juga mengatakan bahwa jika pemulihan mengecewakan kebijakan moneter akan tetap akomodatif.