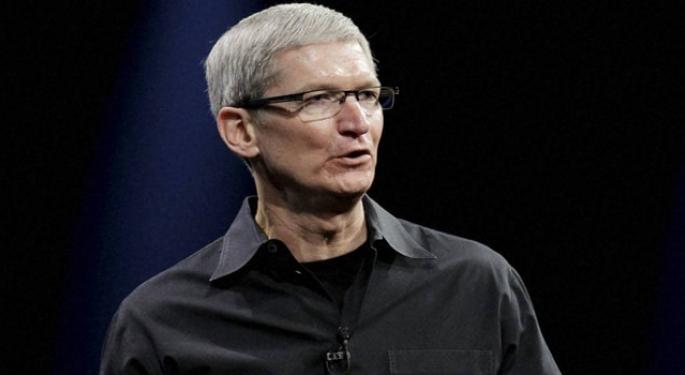 Nic Chahine, author of Create Income With Options Spreads, was a guest on Benzinga's PreMarket Prep show on Tuesday to discuss among many things, his view on Apple Inc. AAPL 2.76%.
Apple stock used to be considered a "slam dunk" according to Chahine, but now he's worried about the company's future, specifically when it comes to the balance sheet.
Chahine noted the amount of debt Apple has piled on over the year is flashing warning signals.
"If you look at the balance sheet in the last three years, I was shocked to see what kind of debt [Tim Cook] ammassed," he said. "Yea they have tons of cash but they have tons of debt. They had zero debt like three years ago, now its like $50 billion."
Apple has been issuing debt to finance a capital return plan to investors, including dividends and buying back its own stock. However, the plan hasn't exactly panned out as planned as shares of Apple are lower by more than 5 percent over the past year.
Chahine suggested that it may be a better investment for Apple to borrow the same amount of cash and invest the capital in to future initiatives to spur growth.
Listen to the full discussion in the clip below.
PreMarket Prep is a daily trading ideas show that focuses on technical analysis and actionable short term trades. You can listen to the show live every morning from 8-9 ET here, or catch the podcast here.
Image source: Flickr
© 2016 Benzinga.com. Benzinga does not provide investment advice. All rights reserved.