It all started off well, dip-buyers moved in on quiet volume and everything was awesome. But then the cash market opened and selling started in both bonds and stocks, slamming both to 2-month lows...
The dead cat bounce in FANG stocks is over...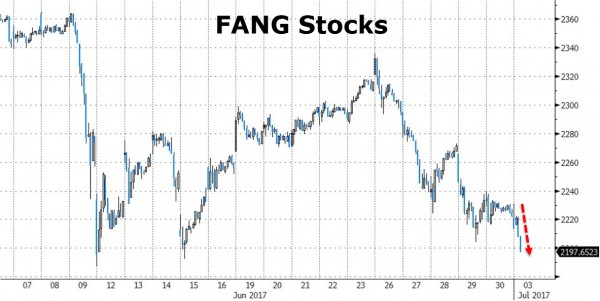 And the bond bloodbath continues...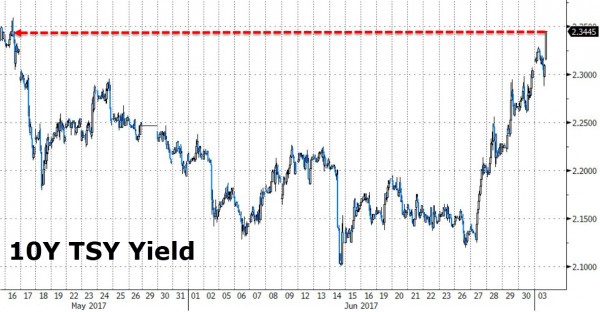 As the dollar strengthens...