Buy Apple at $90

13 may 2016
Apple is down 30 percent. Alphabet (GOOG) sports the same market cap. This is wrong. Apple is a cash machine and the next iPhone will bring in strong sales.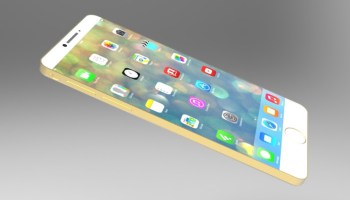 Sure. Surface is nice, but it's still a MSFT device. Nokia's tablet is no where to be found. Qualcomm's stock is cheap, too. Stay away from INVN, though. It is giving its product away to Apple and not making anything.
You use an iPhone 5, 5S, 6 right now? You spent a shiny coin on it. What will compel you to upgrade to latest iPhone 7?
dual rear camera?
better battery?
smaller, not larger display? It's the end of the 5.5"+ display.
Better OS?
Haptics feedback v 2.0
or... Shut up and take my $1,000 regardless of the features
Buy Apple at $90 and below. Agree or disagree?
Voting is over
Waiting for


the right answer