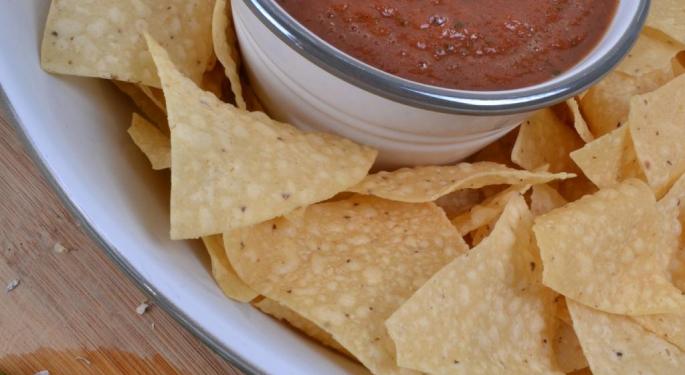 Chipotle Mexican Grill, Inc. CMG 1.86% announced its third quarter results as the company looks to get back into Wall Street's good graces after its devastating health scare has weighed on shares for months.
Chipotle reports Q3 Earnings of $0.27 per share, far missing estimates by $1.39 (This Includes $0.29 Related to ShopHouse Impairment Charge, $0.23 Due to Deferral of Sales from Chiptopia)
Revenues $2.9 billion, misses by $90 million
Chipotle comp sales decreased by 17.9 percent
Chipotle sees FY 2017 comps up in the high single digit range and is expecting EPS of $10 vs. $9.90 estimates
The company announced an additional $100 million in share buybacks
"We continued to make steady progress in our sales recovery during the third quarter. We are earning back our customers' trust, and our research demonstrates that people are feeling better about our brand, and the quality of our food,"said Steve Ells, founder, chairman and co-CEO of Chipotle.
Chipotle shares have experienced a roller coaster of volatility after hours, recently down 2.2 percent at $397.
© 2016 Benzinga.com. Benzinga does not provide investment advice. All rights reserved.