Alder Biopharmaceuticals, Inc. (ALDR), a clinical-stage biopharmaceutical company, which discovers, develops and focuses to commercialize therapeutic antibodies with the potential to transform current treatment paradigms, is reporting earnings on Tuesday, July 26, after market close: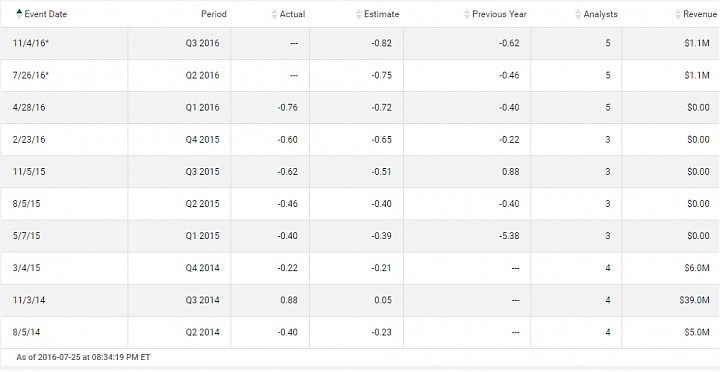 (Source: TD Waterhouse)
The company beat earnings estimates in 25% of time in the last eight quarters, underperforming in 75% of time, and has seen substantial volatility in the market price of its stock over the last three months:
<!== INSTRUMENT %% %60% ==!>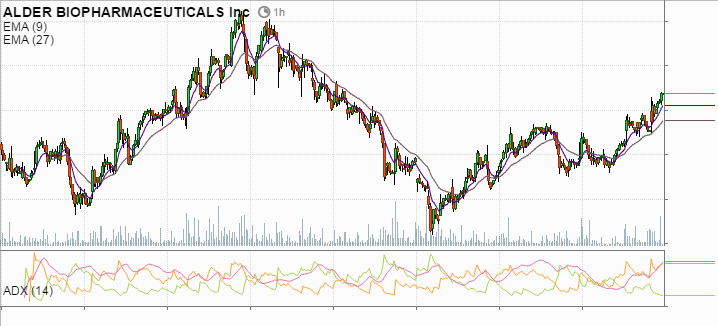 The market participants expect the following numbers over the next few quarters, including the upcoming one: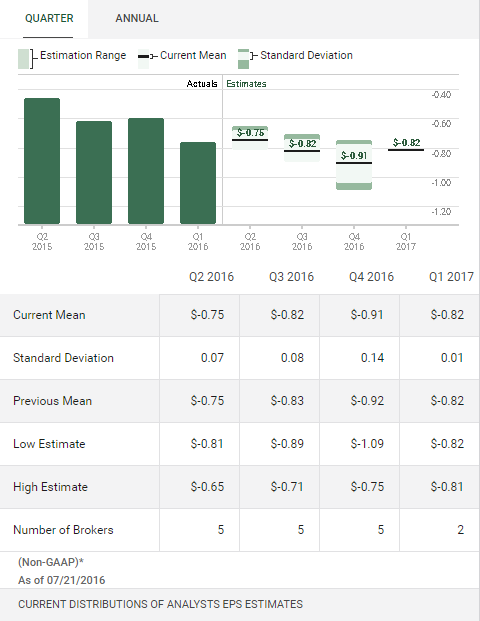 (Source: TD Waterhouse)
On the other hand, market data show that the August options are relatively cheap: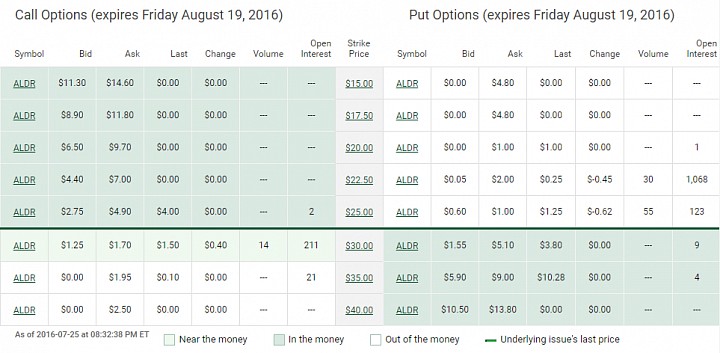 (Source: TD Waterhouse)
The monthly straddles (options with a strike price of $30.00) are worth around 18.5% of the current market price of the stock. Historically, the stock has been more volatile than that on a monthly basis over the last year:

(Source: Google Finance. Calculations by author)
As you can see, the stock has had a monthly standard deviation of 23.1% over the last 52 weeks, while the straddle expiring in a bit less than a month has an implied monthly volatility of around 22.0% (calculated based on 19 business days remaining until expiration), also including volatility from the earnings event this week. I therefore see signs of clear undervaluation in these options.
What do you think of this trade?