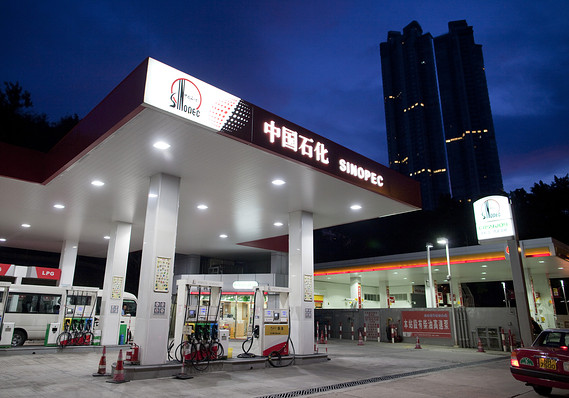 China's leadership is exploring ways to consolidate the country's oil industry, creating new national champions able to take on the likes of Exxon MobilCorp. XOM, -1.56% and operate more efficiently as prices slide.
One option being studied by a team of advisers involves combining China National Petroleum Corp., or CNPC, and its main domestic rival, China Petrochemical Corp., or Sinopec 0386, +4.65% SNP, +3.73% according to officials with knowledge of the research. Other options include merging two other major energy companies, China National Offshore Oil Corp., or Cnooc 0883, +2.71%CEO, +1.42% and Sinochem Group 600500, +0.20% .
No timetable has been set for a decision on whether or when to proceed with any merger, said the officials. Spokespersons for the four Chinese oil companies and the State-owned Assets Supervision and Administration Commission, which oversees the largest state enterprises, declined to comment or didn't respond to queries.
The possible mergers would be the latest consolidation of state companies as the government tries to regear a slowing economy. As part of that effort, President Xi Jinping , now more than two years in office, is trying to revamp major state firms to make them more competitive globally.
Though the government has taken some tentative steps to allow more private and foreign capital to flow into infrastructure, resources, banking and other areas that were long the preserve of state firms, Mr. Xi has said they remain an "important pillar of the national economy." The government "must ensure they thrive," Mr. Xi said in remarks in August. Bigger and stronger state companies, according to officials and scholars familiar with the leadership's thinking, are viewed by Mr. Xi as key to China's asserting its prominence in the world.
An expanded version of this report appears on WSJ.com.