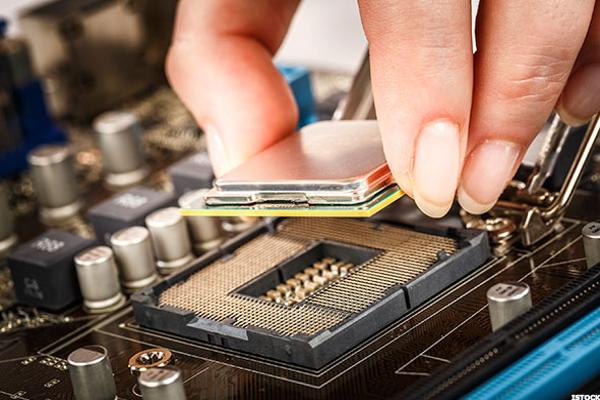 The semiconductor industry has been a market leader, as shown by the PHLX Semiconductor Index. The SOX has a gain of 33.4% year to date and is in bull market territory 61.4% above its Feb. 11 low of 552.26. Investors looking to trade the semiconductor industry can do so with the iShares PHLX Semiconductor ETF (SOXX) , which has 30 components.
The SOX exchange-traded fund matches the SOX with a year-to-date gain of 33.6% and is 58.4% above its Feb. 11 low of $75.79. The top five components of the ETF represent 40.12% of the total weighting of the ETF. Broadcom (AVGO) has a weighting of 7.12%, Intel (INTC) is 7.11%, Qualcomm (QCOM) is 7.65%, the biggest component Nvidia (NVDA) has a weighting of 10.53% and Texas Instruments (TXN) is weighed at 7.71%.
Here's the scorecard for the semiconductor ETF and its five largest components followed by their weekly charts and key levels at which to buy on weakness or to sell on strength.

The...
More