Yesterday, I focused on the GBP/USD as it managed to break out of a range and speculated that the
pair was ready to rally further
. With the macro picture pushing the momentum behind the recent moves, and the pair testing 1-year highs, lets have a look at the long term picture to see where we are in the context of the last few years.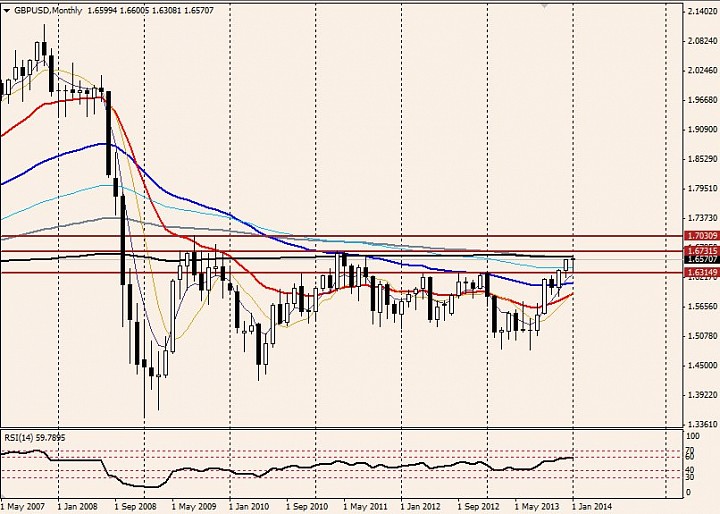 What we should look at are the key levels to the topside that could provide targets/resistance levels.

The clear ones I can see from this monthly chart are 1.6730 and 1.7030 - the highs from 2011 and 2009 respectively.

With the GBP/USD pair pretty much caught in almost a 5-year sideways trading range, a divergence between the expectations between the 2 central banks (Fed and BOE) could be the catalyst that has the Pound reaching for those 2-year and 5-year highs.

Therefore, as we move forward, let's keep those 2 targets in mind if the GBP/USD continues to push its advantage.