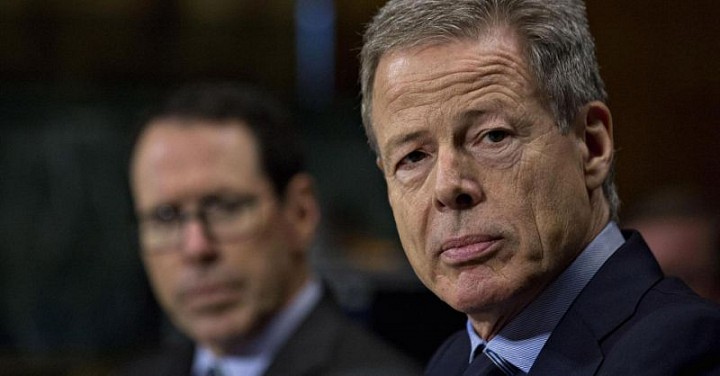 Time Warner shares declined nearly 7 percent midday Wednesday after AT&T's chief financial officer John Stephens said the timing of its merger deal close with the company is "now uncertain."
The Financial Times later reported the Justice Department told AT&T and Time Warner would need to sell CNN, Time Warner's cable news network, as a condition in order for the acquisition to go through, according to three people with knowledge of the negotiations.
CNBC has confirmed the Justice Department has asked AT&T to sell Turner Broadcasting, which includes CNN, for merger approval.
President Donald Trump has repeatedly criticized CNN as fake news on his social media Twitter account in the past year.
When asked about the deal, the Stephens shared the status of negotiations with the government at a conference Wednesday morning.
"We are in active discussions with the [Department of Justice]. Those are continuing on. I can't comment on those discussions, but with those discussions, I can now say that the timing of the closing of the deal is now uncertain," he said, according to a FactSet transcript. "With regards to the transaction, everything continues as we've expressed in the past."
The AT&T executive spoke at the Wells Fargo Media & Telecom Conference in New York City. The company previously guided for the deal to close by the end of 2017.
Stephens noted the AT&T acquisition of Time Warner is a "vertical integration" merger across industries. He cited how the government has not blocked a "vertical" deal in more than 40 years.
AT&T announced an agreement to acquire Time Warner in Oct. 2016 for a cash and stock deal valued at more than $85 billion. AT&T shares edged lower at the open.
Time Warner shares dropped 4 percent on Nov. 2 after The Wall Street Journal reported that the Justice Department's antitrust division is preparing for litigation in case it decides to sue to block the deal.
Time Warner declined comment on the development.
More From CNBC
More