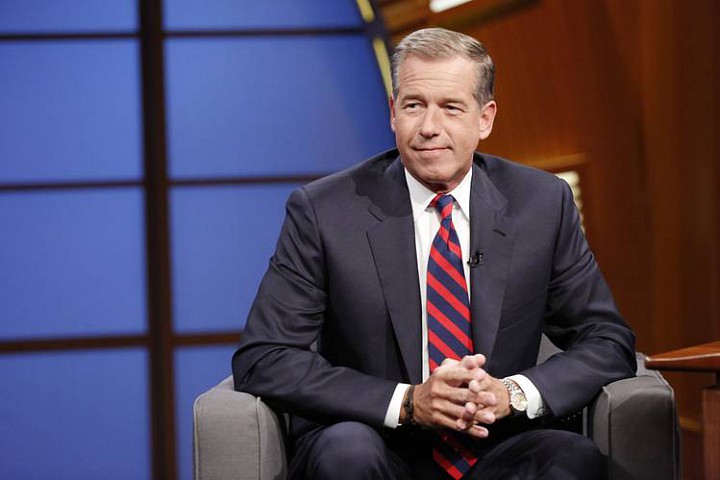 Five years after branding itself the "lean forward" cable news network for liberals, MSNBC is taking a step back.
The channel is gutting the bulk of its daytime schedule of partisan political talk in favor of straight news. Brian Williams, who earlier this year was removed as anchor of NBC's "Nightly News" for embellishing his reporting résumé, is expected to play a prominent role in the makeover.
Also drafted to help jump start MSNBC is "Meet the Press" anchor Chuck Todd, who will anchor a daily political news show in the afternoons. Among the programs MSNBC is saying goodbye to: "The Ed Show," anchored by Ed Schultz and "Now with Alex Wagner."
The overhaul, meant to reverse a ratings slump that has MSNBC in last place among major cable news outlets, is being orchestrated by Andy Lack, who ran NBC News from 1993 to 2001 and returned in March as chairman.
The shift to hard news is part of a bigger strategy by Mr. Lack to break down the wall that exists between the broadcast network's news operations and MSNBC, a person familiar with his thinking said.
"The decision to separate NBC News and MSNBC was a mistake and the hiring of Mr. Lack is an indication of that," said Andrew Tyndall, a TV news consultant.
In a memo to staff earlier this month on the plans for daytime, MSNBC President Phil Griffin said in September "we'll unveil a 9 a.m. to 5 p.m. schedule driven by dynamic coverage of breaking news events that are shaping the day."
"Morning Joe," the network's political talk show that is popular with Beltway insiders, will remain in place.
MSNBC, owned by a>
More