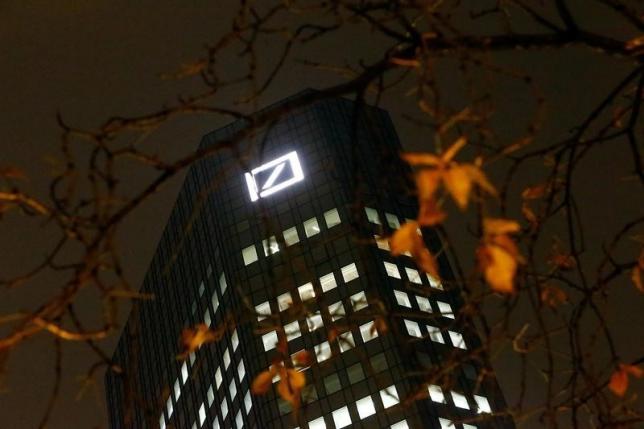 Deutsche Bank (DBKGn.DE) is slashing 15,000 jobs and shedding assets in which some 20,000 staff are employed, as new Chief Executive John Cryan starts to implement a deep overhaul aiming to improve returns at Germany's biggest bank.
Cryan said the bank will sacrifice its 2015 and 2016 dividends as it seeks to bolster its finances and retain money to pay for sins of the past. "I do not think that 2016 and 2017 will be strong years," he told reporters on Thursday.
Shares in the bank were down 6 percent at 25.815 euros by 0850 GMT. "We still believe there are major risks here and therefore think a capital increase in 2016 is still highly probable," Citi analysts said in a note.
A trader said: "Investors are very disappointed. Two years of no dividends and CEO Cryan cautions 2016 and 2017 won't be strong in terms of business either. That's a long time and shareholders are wondering why they should stay invested."
Cryan is under pressure to overhaul Germany's biggest bank, with costly litigation from past scandals and fallout from a market rout in Asia pushing its valuation well below rivals.
"Deutsche Bank does not have a strategy problem. We know exactly where we want to go. But we have had a grave problem in implementing it," Cryan said, addressing reporters in German, in contrast to his predecessor Anshu Jain who regularly drew criticism for never mastering the language.
Cryan said staff will feel the pain. "I have...
More