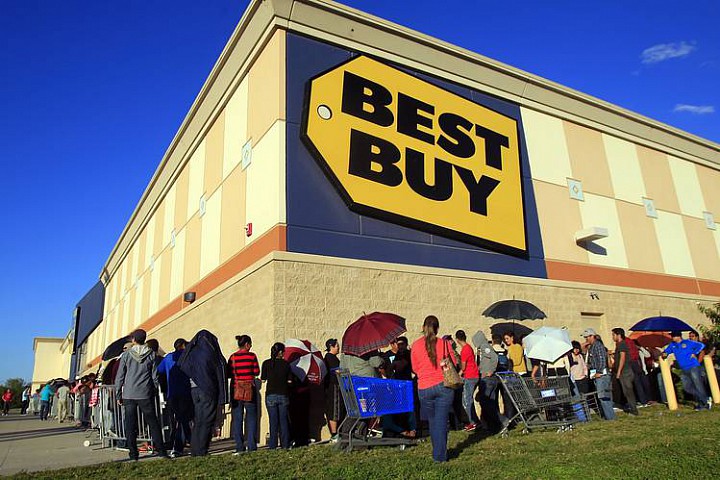 Best Buy Co. reported a sharper-than-expected slowdown in sales at existing stores in its latest quarter and warned that revenue for its fourth quarter would fall, the latest retailer to signal a potentially disappointing holiday shopping season.
Shares in the company, down 20% this year, slid 8.6% premarket.
Best Buy has eked out stronger profits lately amid cost cuts and rebounding revenue. The company on Thursday reported earnings of $125 million, or 36 cents a share, up from $107 million, or 30 cents, a year earlier. Excluding certain items, per-share profit rose to 41 cents from 34 cents, above the 35 cents expected by analysts surveyed by Thomson Reuters.
But third-quarter sales slipped 2.4% to $8.82 billion, edging in below the $8.83 billion average analyst estimate, as...
More