It is disappointing but expected that FedEx did not deliver in its fiscal third quarter. Last Wednesday, FedEx (ticker: FDX) reported earnings of $361 million, or $1.13 a share, in the quarter ended Feb. 28, down from $1.65 same period last year. The earnings were a whooping $1.23, significantly below analysts' expectations of $1.38. Revenue rose 4% to $11 billion which was above the consensus of $10.85 billion. The company decide to lower its fiscal fourth-quarter earnings forecast to a range of $1.90 to $2.10 a share; that number also missed analysts' expectation. As soon as the report came out, the shares fell 4.4% to $101.80.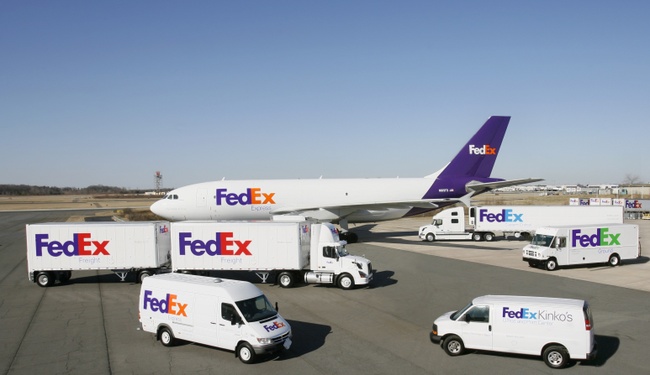 It could be misleading to just look at the bottom line number. If you look closely at the financial statement, you will see there's two conflicting facts here: the revenue number that beat expectations and volumes that showed growth; on the other hand you have the earnings miss and pricing just isn't working for FedEx, as you see an emphasis on cheaper options. Moreover, the company blamed international weakness, overcapacity in the industry and consumers' preference for slower, lower-cost shipping services for the cause of its poor earnings performance and outlook. However, some analysts remain optimistic about the future of the company as FedEx has an extensive global network and near duopoly with United Parcel Service (UPS).
Definitely we can see some bright sides in the quarterly report, such as the fact that international priority volume grew 2% and economy volume jumped 12%. In the domestic market, express volume rose 1% while overall ground volume jumped 10% thanks to thriving e-commerce and the company's ability to grab market share. The company is also in the middle of a three-year restructuring plan, to encourage more voluntary retirements and to reduce capacity in Asia. 
The shares seem a bit expensive in terms of a price-to-earnings (PE), trading at around 13 times expected forward earnings.
Photo: edckc.com