Summary
Goodyear has had 13 consecutive quarters of revenue declines.
Though the company is losing revenue and market share, it's increasing profits by concentrating on "HVA" products.
Goodyear doesn't hedge against oil prices. The company's gross margins are increasing, as the price of oil-derived raw materials are dropping.
Low oil prices are also fueling the demand for new vehicles (new tires) and replacement tires.
Goodyear shares are attractively valued.
Goodyear Tire and Rubber (NASDAQ:GT) has experienced 13 consecutive quarters of revenue decreases. However, this is not a sinking ship. The company has managed to steadily increase EPS, decrease debt, and return cash to shareholders over the same time. This article will explain how Goodyear's focus on increasing customer value, coupled with various macroeconomic tailwinds will continue to propel its profits higher.
(click to enlarge)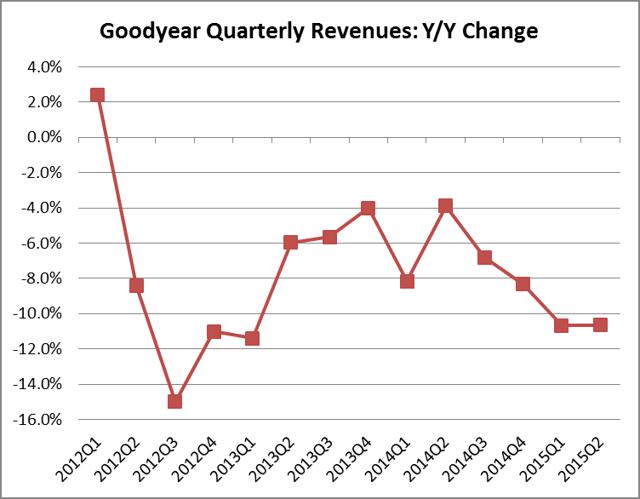 More