The past year for Pacific Biosciences of California (NASDAQ:PACB) can be summed up the same way the Grinch has been described: "Stink, stank, stunk!" I think, though, that the New Year holds the potential to smell much better to shareholders of the genetic-sequencing system company. Here are three ways PacBio can rebound in 2017.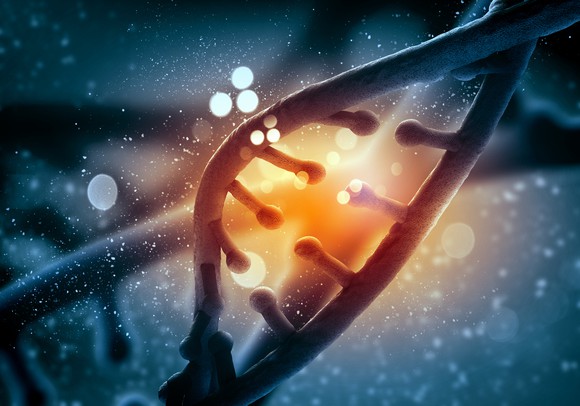 1. Get a little help from a big friend
PacBio partnered with giant healthcare company Roche (NASDAQOTH:RHHBY) in 2013. Although Roche had initially planned to launch its product based on PacBio's Sequel technology this year, those plans were delayed. That commercial launch is now expected to happen in the first half of 2017.
Roche will distribute PacBio's Sequel genetic-sequencing system to the diagnostic market. While Roche has already been purchasing small volumes of the Sequel system, a launch next year could open up the floodgates for PacBio.
The deal won't prevent PacBio from selling directly to clinical customers, though. Roche licensed only the Sequel system. PacBio's largest customer, HistoGenetics, would be categorized as a diagnostic customer. However, HistoGenetics chose to go with PacBio's RS II system instead of the Sequel system.
2. Move past supply issues
One of the biggest problems for PacBio in 2016 stemmed from limited supplies of the company's Sequel SMRT cells. Customers postponed placing orders as a result of these supply constraints throughout the first half of the year. Even though the company's vendor had straightened things out by the third quarter, usage increased slower than PacBio expected.
I suspect the residual effect from these supply issues will diminish in 2017. A significant improvement...
More