Skyworks (SWKS) is having a terrible time on the stock markets. The stock is getting dragged lower on the fear Apple's (AAPL) slowdown in smart phones will hurt Skyworks. The problem with this correlation is that Skyworks does not rely only on Apple for revenue growth.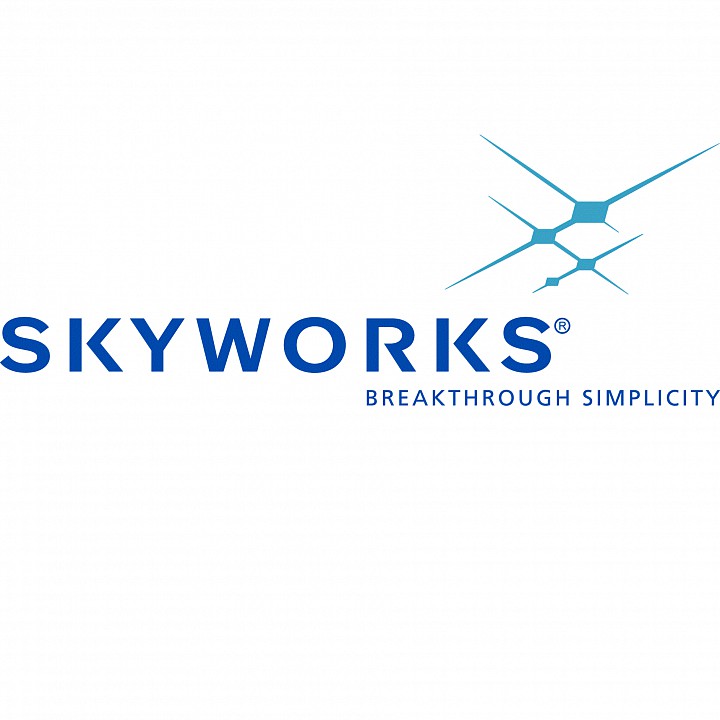 Apple's decelerating smart phone sales should not surprise anyone. The company struggled to recognize the popularity in phablets. It ceded market share to Samsung (SSNLF) as consumers opted for the Note device. The Apple iPhone 6 and 6 Plus failed to win over Note device owners. The 6S and 6S Plus fixed some design flaws, but was not enough in preventing slowing sales.
Blame slowing sales in China for the predicament.
The negative outlook for Apple is spreading to suppliers. Investors are most bearish on Skyworks. The stock's EBITDA growth of 17.8% will trail that of QRVO (39.4 percent) and NXP Semi (31.3%). Markets are assigning a EV / Fwd EBIT of 7.9 times, compared to 15.5x for QRVO and 10.2x for NXPI.
Despite the outlook, if Skyworks disproves it is reliant on Apple, assign a higher benchmark EV to forward EBITDA of 8x for the stock. This implies a share price of $80.18, a 35.5 percent upside from the $59.16 close.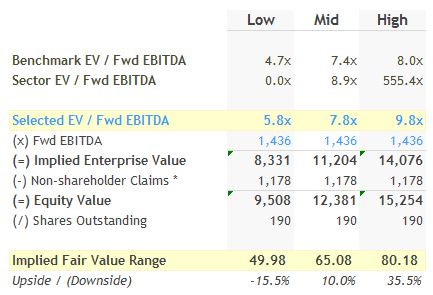 Source: finbox
Skyworks is worth 35.5 percent more if smart phone demand is not slowing and Apple's prospects improve. The stock is a value trap if mobile phone demand is on a permanent decline.