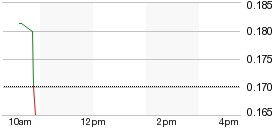 Bethesda, October 28, 2015 (GLOBE NEWSWIRE) -- India Globalization Capital, Inc. (IGC) announces that the company was notified that its provisional patent application (Prov.62/050,864) based on a novel therapy that uses cannabinoid extracts from the cannabis plant for the treatment of pain was converted (PCT/US2015/050342) by the U.S. Patent & Trademark Office.
IGC is currently developing a nationwide brand by using this formulation (IGC501) as an anchor for the treatment of debilitating pain with administration via a topical cream. IGC has several patent filings in the combination therapy space for the indications of Pain, Medical Refractory Epilepsy and Cachexia. The pain market represents a significant component of the healthcare system and The Journal of Pain in September 2012 reported that the annual estimated national cost of pain ranges from $560 billion to $635 billion. Additionally, The American Pain Society recommends that pain be made more visible and be categorized as the fifth vital sign.
"We believe that we are uniquely positioned to move forward and market our...
More