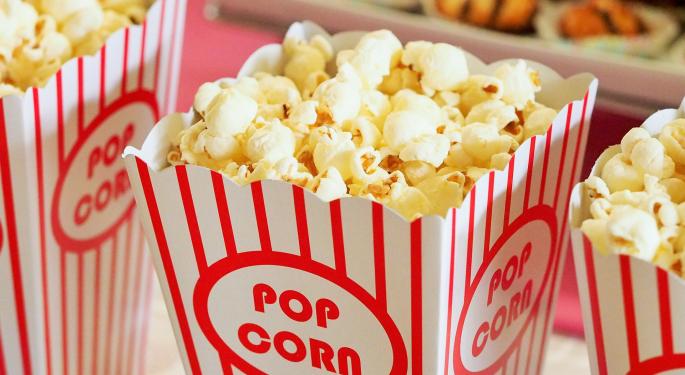 Time Warner Inc's TWX 0.76% "Suicide Squad" has broken the record for the largest opening weekend in August history, delivering a massive $135.1 million domestic opening weekend and pushing Warner Bros over the $1 billion income mark in 2016.
This year marks the 16th consecutive year that Warner Bros has turned at least $1 billion in profits, a streak that is unmatched among its studio peers.
Since the $1 billion streak began back in 2001, here's a list of the company's top grossing movies of each year:
2001: Harry Potter and the Sorcerer's Stone ($317.5 million)
2002: Harry Potter and the Chamber of Secrets ($261.9 million)
2003: The Matrix Reloaded ($281.5 million)
2004: Harry Potter and the Prosoner of Azkaban ($249.5 million)
2005: Harry Potter and the Goblet of Fire ($290.0 million)
2006: Superman Returns ($200.0 million)
2007: Harry Potter and the Order of the Phoenix ($292.0 million)
2008: The Dark Knight ($533.3 million)
2009: Harry Potter and the Half-Blood Prince ($301.9 million)
2010: Harry Potter and the Deathly Hallows Part 1 ($295.9 millon)
2011: Harry Potter and the Deathly Hallows Part 2 ($381.0 million)
2012: The Dark Knight Rises ($448.1 million)
2013: Man of Steel ($291.0 million)
2014: American Sniper ($350.1 million)
2015: San Andreas ($155.1 million)
2016: Batman v Superman: Dawn of Justice ($330.3 million)
"Suicide Squad" shattered the previous August opening weekend record of $94.3 million held by Walt Disney Co's DIS 0.58% "Guardians of the Galaxy."
"Suicide Squad" was by no means a surprise hit, as industry experts had predicted a roughly $140 milion domestic opening weekend for the movie.
Ironically, "Suicide Squad" is getting as much attention for its horrible reviews as it is for its box office success. The movie currently has a rating of only 26 percent on Rotten Tomatoes.
The Wall Street Journal's Joe Mortgenstern called the movie "an all-out attack on the whole idea of entertainment." New York's David Edelstein called it "the worst of the worst."
Time Warner and its shareholders are perfectly happy to take the bad reviews along with their $1 billion in 2016 profits all the way to the bank for the 16th year in a row.
© 2016 Benzinga.com. Benzinga does not provide investment advice. All rights reserved.
Source