The Dr. Copper motif has fallen 1.1% in the past month. In that same time, the S&P 500 has gained 3.9%.
Over the past 12 months, Dr. Copper has declined 33.1%; the S&P 500 is up 7.8%.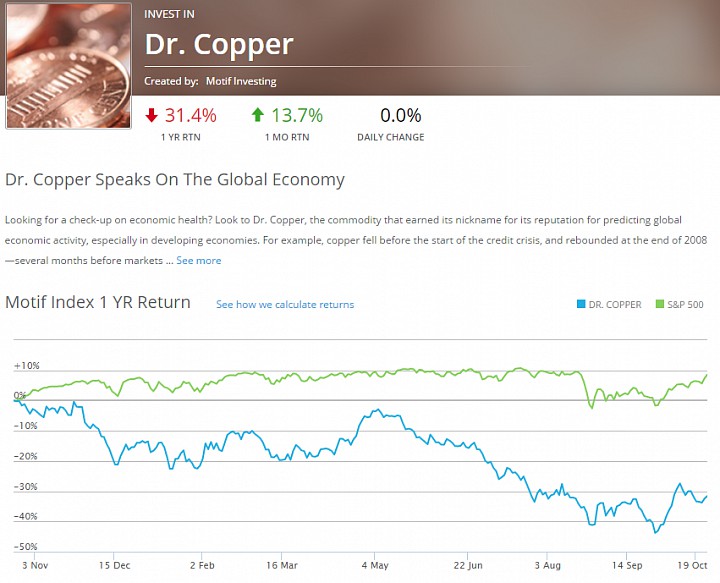 Meanwhile with copper prices up more than 5% in the past three weeks, though, some investors may find the opportunity for a further rally worth the risk.
What's your point on this?