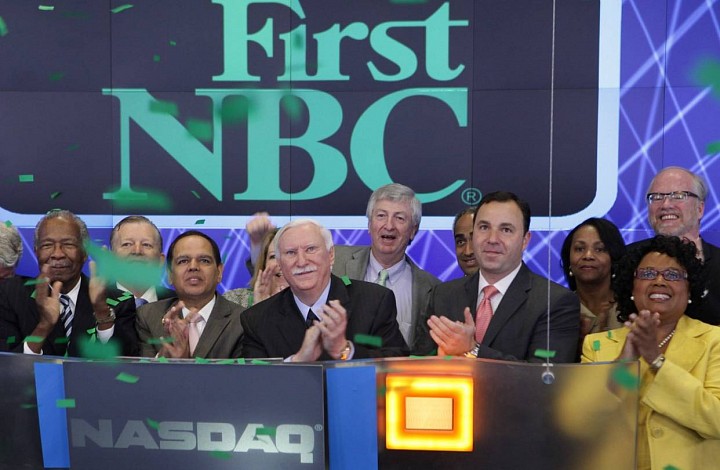 Struggling First NBC Bank Holding Co. is pursuing strategic options, weighing the possibilities of raising new capital by selling shares or of an outright sale of the bank, according to people familiar with the matter.
In October, already battered shares in the New Orleans lender plunged further after it disclosed that regulators deemed it to be in "troubled condition" and restricted its ability to take on debt. While the bank had previously said it hoped to avoid issuing more common stock to bolster capital levels, the restrictions limited options like issuing subordinated debt.
A large common-stock offering would dilute existing shareholders especially given the 85% year-to-date decline in its stock. Before the company's latest troubles emerged, some analysts had estimated First NBC may need to raise as much as $150 million to shore up its balance sheet.
The bank currently trades at just 29%...
More