The Canadian economy has cooled to end the 2nd quarter, with a growth rate for the month of June of -0.5%. Now, the country is a bit unique in putting out monthly GDP reports, but this was slightly worse than expected.
Here's a view of the monthly GDP changes: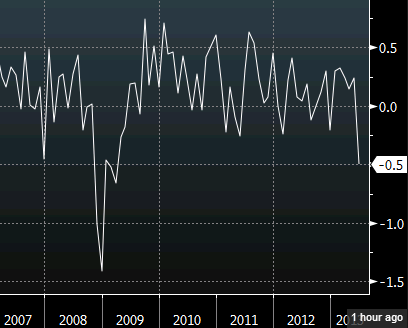 Putting together the 3 monthly readings then, the economy grew an annualized 1.7% in the 2nd quarter, down from 2.2% in the 1st quarter (which itself was revised down from 2.5%). This is a report that shows that the Canadian economy is growing only modestly, and that the central bank is likely to stay put with interest rates at 1% for a good long while.
Now, there were some mitigating factors like a flood in Alberta that hurt the oil industry, and a strike by construction workers for 2 weeks which caused a 1.9% drop in construction activity during the quarter.
Still, all in all, the anticipation of this weak GDP report has been putting pressure on the CAD and the
USD/CAD continues to trade near its highs for the session in the aftermath (though there is some general USD strength as well).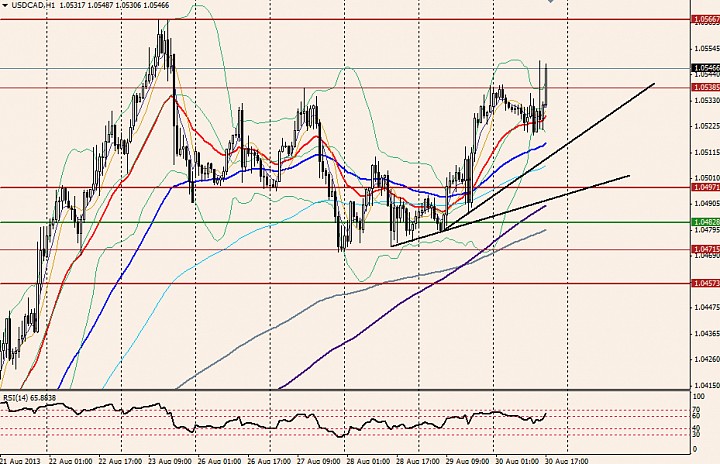 - Nick