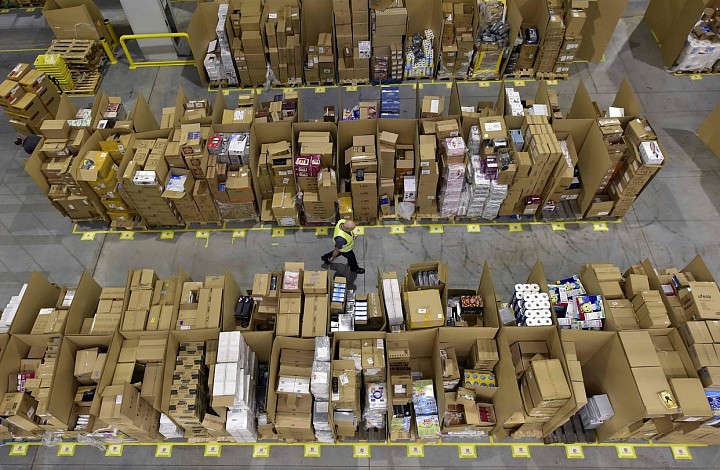 Black Friday and Thanksgiving are continuing to gain on Cyber Monday as online shopping bonanzas.
On Friday, Amazon.com Inc. said that Black Friday and Thanksgiving orders are on pace to surpass the same two days last year, thanks to more mobile shopping and a surge of discounts.
While online retail used to be focused on Cyber Monday, "this is not about one day of online shopping" anymore, said an Amazon spokeswoman. Instead, the online hunt for deals is now becoming "much broader, all season long." Amazon started offering holiday deals on Nov. 1 and new discounts are posted every day, sometimes as often as every five minutes.
As a result, retailers and delivery companies have been gearing up for the earlier kickoff to the online holiday shopping season, instead of when people return to the office after the long Thanksgiving weekend. That means plenty of online orders will be packed up and making their way to United Parcel Service Inc. and FedEx Corp. this weekend.
"Today and Monday are two of the biggest shipping days of the year," said John Haber, chief executive of shipping consultancy Spend Management Experts, which works with retailers. "It'll set the tone for the holiday season."
Cyber Monday has historically been the biggest shopping day of the year on Amazon.com, but Thanksgiving and Black Friday come closer to catching up each year, a spokeswoman for the Seattle-based online retailer said. Last...
More