Stocks dip a couple billion in the whole wide world.
The Dow is an antiquated and largely useless price-weighted average of 30 large American companies. It became slightly less useless earlier this month when Apple was added to the index, replacing AT&T.
As you can see below, the Dow began falling prior to the announcement of Zayn's departure, suggesting some traders may have been tipped off early.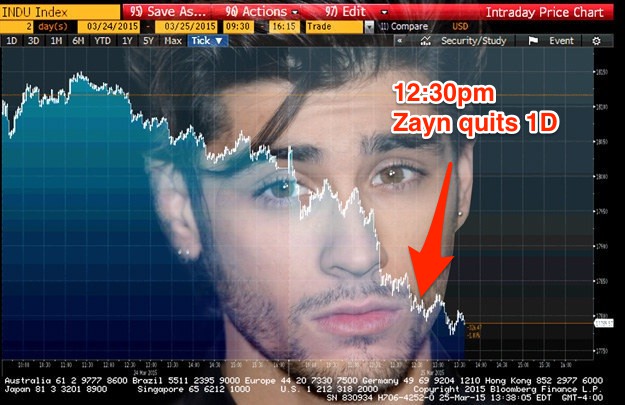 Jason Merritt / Getty Images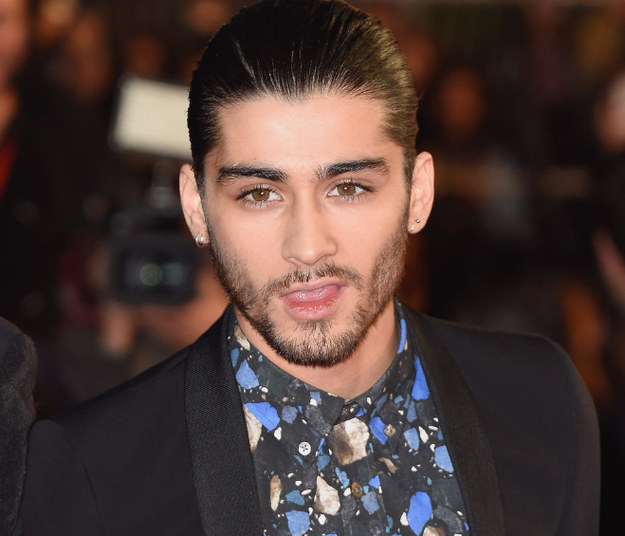 Pascal Le Segretain / Getty Images
---