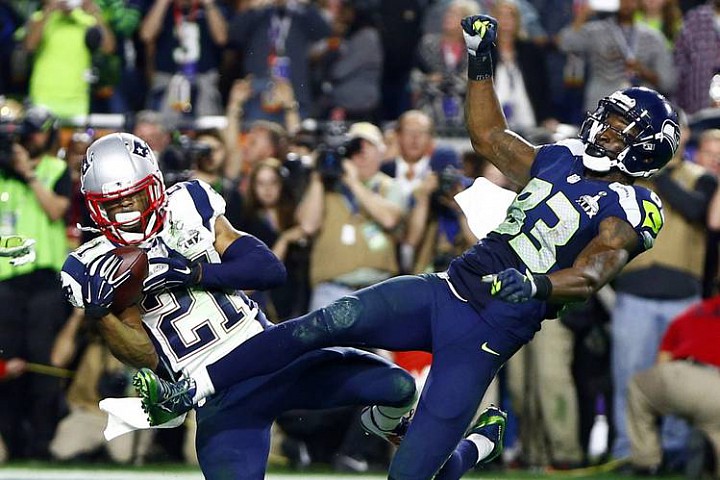 Media companies want a piece of the latest revenue stream: daily fantasy-sports games played online for cash. What started as a quiet obsession among sports fans has in the past year morphed into a big bet by television-sports networks on investments in online fantasy-sports audiences.
In the latest such deal, Fox Networks Group has led a $300 million venture-funding round for daily-fantasy-sports startup DraftKings Inc., said Eric Shanks, president and chief operating officer of Fox Sports. Fox Networks' expected $150 million position, for 11% of DraftKings, would give the startup a post-money valuation of more than $1.2 billion, according to another person familiar with the matter.
The move follows the $275 million that rival online fantasy-sports startup FanDuel Inc. raised this month in a funding round that included the venture arms of Time Warner and Comcast Inc. The infusion garnered FanDuel a nearly $1.3 billion post-money valuation, people familiar with the matter said.
Daily fantasy sports is expected to produce an estimated $2.5 billion in annual revenue in the U.S. alone by 2020, according to forecasts from Eilers Research. The industry also offers sports-media companies the promise of increased fan engagement with a broad spectrum of sports content, including live events, television programming and digital media.
Online fantasy sports opened a new chapter with the advent of its daily element played for cash. Sports fans can now draft teams of players one game at a time online, as opposed to competing in season-long fantasy-sports leagues.
Daily fantasy-sports companies charge these fans entry fees and take a commission of about 10% on each game. DraftKings, founded in 2011, generated $30 million in revenue last year FanDuel, founded two years earlier than DraftKings, generated $57 million in revenue in 2014.
For sports-media businesses, ownership stakes in these startups represent opportunities for corporate parents to tap into fast-growing lines of digital revenue. Such deals also position the media companies to acquire consumer data that helps drive programming decisions.
The question is whether the investment positions will lead to acquisitions. FanDuel and DraftKings "are doing quite well," said Sam Hamadeh, chief executive of PrivCo, a financial-data service. "I wouldn't be surprised at all to see an [initial public offering of stock] or an acquisition. Media boards, however, are picky. It would have to be a very big public-company buyer—or an IPO."
So far, rather than buying their own daily fantasy-sports platforms, sports-media companies are entering the industry through investments or partnerships amid the websites' rapid uptick in users and revenue.
To be sure, daily fantasy-sports websites face significant challenges. Costs run high, as the startups pay out large cash prizes and remain heavily dependent on advertising to attract customers. DraftKings, for instance, gave away $300 million in prize money in 2014, according to Chief Executive Jason Robins.
Talks over Disney possibly funding DraftKings collapsed this year, according to people familiar with the matter. Yet soon after, the startup announced a $250 million advertising deal with Disney's ESPN that locks out competitors from placing ads on the cable-sports network in 2016—including during football season, when the use of daily fantasy-sports websites surges.
DraftKings also has struck a three-year agreement with Fox Networks in which the startup will spend $250 million on advertising across Fox properties as well, a person familiar with the matter said. (21st Century Fox and News Corp, owner of The Wall Street Journal, were until mid-2013 part of the same company.)
Meanwhile, DraftKings competitor FanDuel is poised for exposure among National Basketball Association fans. Time Warner's Turner Sports plans to integrate FanDuel with Turner's NBA on TNT and NBA Digital properties, according to Turner Sports General Manager Matt Hong.
There is no shortage of interest in daily fantasy sports among professional sports leagues and franchises. DraftKings's latest funding round also included new investors such as the National Hockey League, Major League Soccer and Madison Square Garden Co. Existing investors that took part in the round included Major League Baseball, Atlas Venture, Dodger Ownership Group and DST Global.
More