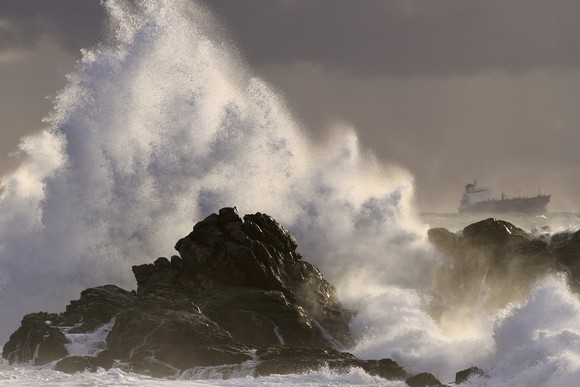 It is hard to find the right words to describe DryShips' (NASDAQ:DRYS) performance in 2016. Abysmal, atrocious, and awful are just some of the adjectives one could use to describe a year that saw the company's stock sink 98.5%: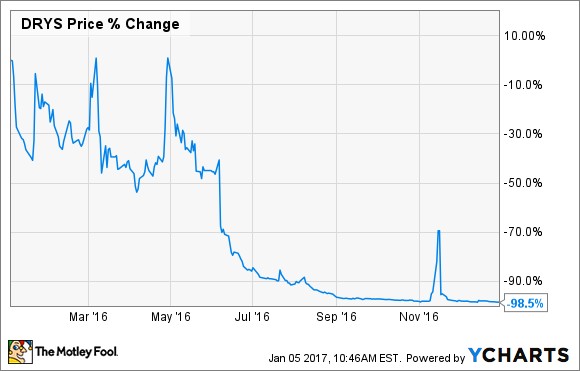 However, that sinking stock price has veiled the fact that over the course of the past year, the company completed several strategic initiatives which should help keep it afloat. Furthermore, it recently secured an option to diversify away from the sector that nearly caused its demise. These factors suggest that the worst might be over, and that 2017 could be the year that DryShips' stock starts riding higher.
Shoring up its liquidity
DryShips entered 2016 in rough shape. The shipper warned investors that the prolonged downturn in the dry bulk segment forced it to initiate discussions with lenders to restructure its debt. In fact, the company had elected not to make the final balloon payment on three of its bank facilities to preserve cash and liquidity.
Because of this dire situation, the company spent the entirety of 2016 working on initiatives to improve its financial condition. These moves included selling non-core assets and working together with the company's founder, its banks, and outside investors to deleverage the balance sheet. This hard work slowly paid off, culminating in an announcement in mid-December that it had secured a new loan with an entity controlled by its founder. As a result of this and other transactions, the company ended 2016 with just $137.5 million in debt, which is down from $237 million at the end of 2015 and a huge improvement from the $5.5 billion in debt it had at the end of 2014. In addition to that lower leverage, DryShips also ended last year with $76.8 million in cash and $79 million of liquidity under its new revolver.
DryShips also secured the support of an unaffiliated investment company, which agreed to...
More