This quarter for GoPro seems to have additional worries regarding their ability to beat estimates.
GoPro has never missed their guidance, in fact they have beaten their guidance by an average of 52% over the last year.
Several factors have led investors to worry about a less than great quarter. I outline these factors and bring forth reasons that show their lack of impact to results.
GoPro should continue to deliver exceptional results as they have done over the last year. My earnings estimates are included.
I don't usually write earnings preview articles as many of the facts are well known by the time earnings season comes around, giving investors a general idea of what to expect.
However, I'm leaning towards the notion that investors need a better understanding of what is expected for GoPro (NASDAQ:GPRO) and how certain recent factors don't play a role in the bottom line. I will review what the company and analysts are expecting, what has come up since guidance to make investors nervous, and finally what to expect for the quarter.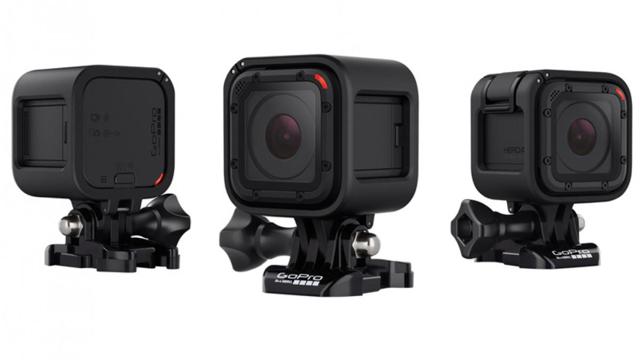 What The Company And Analysts Estimate
To review the earnings baseline, let's look at what the company guided for this quarter and also what analysts guided for before and after guidance.
The table above shows that analysts were well under what they expected the company to guide for going into last quarter's earnings. With guidance issued, they brought their estimates to the top end for net income and the lower end for revenue.
What I want to focus on is the possibility of the company beating their own guidance - and with that analysts estimates - or if earnings will be lackluster and fall flat towards the lower edge of guidance or even outside of it. I feel this is warranted because several factors in the last two months have made investors nervous about what to expect with earnings for this quarter.
But first, a history lesson. GoPro has never missed their guidance. They've actually averaged a beat of 46% for the last three quarters and 52% over the last four quarters when compared to the midpoint of their guidance. Based on the last three quarters, GoPro would be expected to issue net income of $0.46. Now, it's not impossible for GoPro to miss their guidance and issue something like $0.28 in earnings per share but history tells us it's unlikely.
With an understanding of what the estimates mean, let's move onto recent factors that may influence these numbers, if at all.
What Is Making Investors Nervous?
Ambarella's (NASDAQ:AMBA) Guidance
The first factor that makes investors nervous is their supplier Ambarella issuing in line guidance for the next quarter. According to Ambarella:
"Wearable (action camera) video processor revenue is expected to be down Q/Q and Y/Y in FQ3, something Ambarella blames on product launch timings - major camera launches/ramps occurred in FQ2 this year rather than FQ3."
This means they aren't getting orders for wearables that analysts hoped for the upcoming quarter (notice I didn't say expected because, remember, Ambarella did guide in line). There's two things to understand here first before jumping to...
More