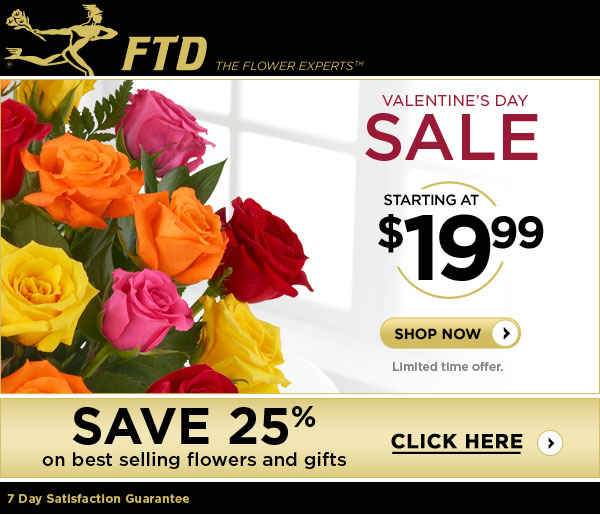 Online flower delivery, FTD, become a big hit in the US floral market. However, people are known for its actual service more than its stock. FTD shares (FTD) does not move much since it was spun off. The stock looks attractive now with current price of 31.25 USD.
The company is believed to have potential with net income to rise by 40%. The company, whose business idea is to let customers send flowers to out-of-town recipient using network of stores, first IPO in 1999 and it has now become one of the biggest name in the industry with delivery in the U.S. Canada and the UK and Ireland and operating a network covering almost 40,000 florists shops in 150 countries.
The revenue came from customer orders which FTD take a cut and from fees that florists pay to be in the network. FTD has a solid position in the competition as the industry is quite fragmented with high barrier to entry. Its main competitors are 1-800-Flowers.com (FLWS) and Teleflora.