There has been much talk about the high correlation of markets. Well, markets that correlate together die together.
The following charts display the price of Gold plus the S&P 500 Index. As the weekly chart shows (top), the decline today violated a very well defined channel. The bottom chart is just a blow-up of recent months.
What a great spread trade — short Gold and short S&Ps.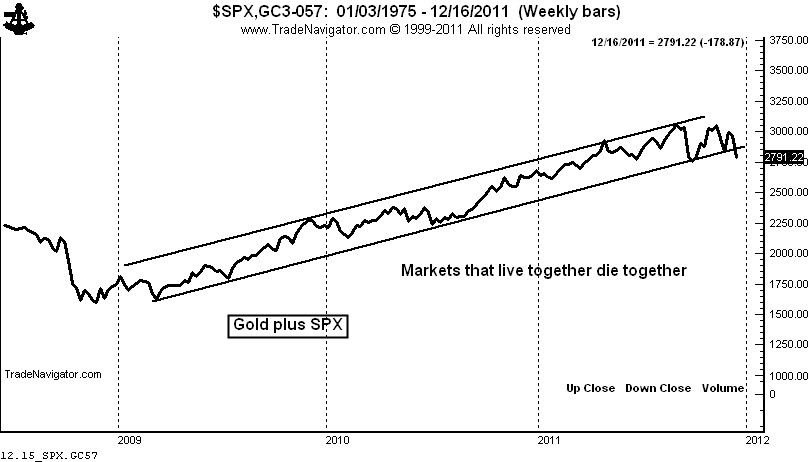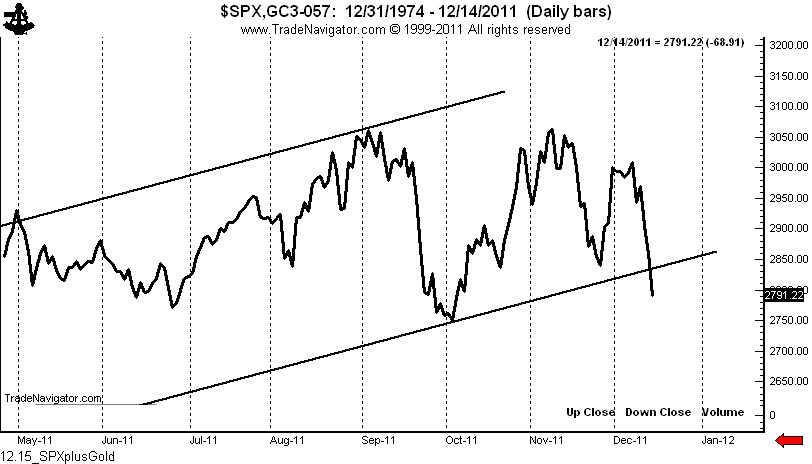 http://peterlbrandt.com/new-math-gold-sps-death/

p.s. сколько уже читаю его блог, прихожу к мнению что новичок в трейденге просто обязан читать этот ресурс.