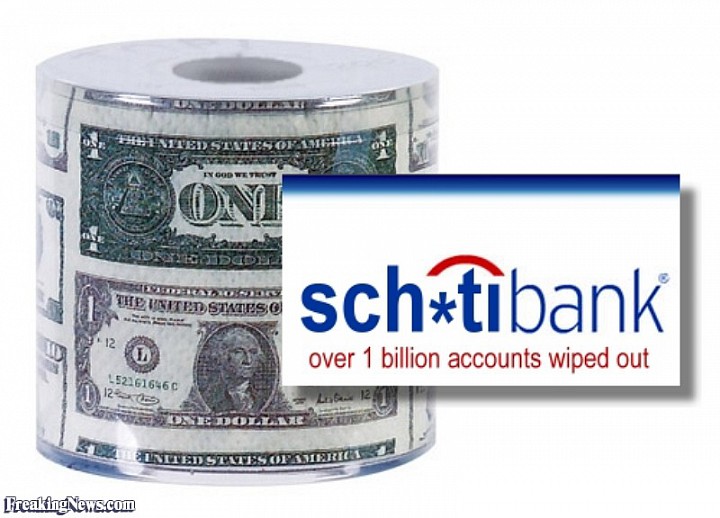 Strong upside for Citi Bank
After struggling for several years, Citi is a strongly capitalized bank that should soon be allowed to return capital to shareholders.
Its global consumer bank reported lower credit losses, is slowly growing loans, and is exiting small markets to simplify operations.
The institutional bank is growing revenue but controlling expenses, which will boost margins.
The 14% discount to tangible book is not justified, and I would buy Citi stock here.
During the 2008 financial crisis, it was clear the Citigroup (NYSE:C) was probably the weakest large money-center banks, eventually needing to borrow $45 billion from TARP. It has not been smooth sailing since the crisis either with the Federal Reserve strictly limiting how much capital it can return to shareholders (hence the stingy $0.01 dividend) and the fraud scandal that struck Banamex. However, under CEO Mike Corbat, Citi has been refocusing on core businesses, and I have been of the view that the market and regulators have been slow to recognize how much better Citigroup is operated today. In fact after its third quarter results, I would suggest Citigroup is one of the better banks in the country, and its stock is extremely attractive.
In its third quarter announced last Tuesday, Citi earned $3.7 billion or $1.15 per share on revenue of $19.6 billion (financial and operating data available here). These results compare favorably to Q3 2013 when Citi earned $1.02 on $17.9 billion in revenue. Thanks to these strong earnings, Citi was able to use $700 million of its deferred tax asset, which is helping to boost capital ratios. Tier 1 capital is now a robust 10.7%, and its leverage ratio is 6%. Citi is years ahead of schedule on the capital front, leaving it more than adequately prepared to handle a downturn. With 6% leverage likely above the final regulatory requirement (probably around 5%), Citi is arguably over-capitalized and financially capable of a much higher dividend and buyback program. I am hopeful the Fed stress test will concur with this conclusion next spring.
Citi is also one of the few truly global consumer banks, giving the company exposure to faster growing markets around the world from Mexico to China. While some areas of the globe (particularly South America) are slowing, I believe over the next 5-10 years, global growth will be solid, and an international bank has more opportunity to grow than a merely domestic one. Moreover, international interest rates are often higher than in the US, which is one reason why Citi has a comparatively high net interest margin of 2.91%. Even with its international exposure, net credit losses continue to fall and were only $2.1 billion, down 14% year over year. Even Citi Holdings, which is where Citi is winding down non-core operations, reported a small profit, and its assets of $103 billion are now only 5% of total assets.
While Citi is a global bank, North America is still the primary driver of its business. Within the global consumer bank, North America is about 50% of revenue, and revenue was up 5% while income was up 32%. Latin America, about 25%, saw revenue jump 4%, and currency had a negative 2% impact. LATAM income was also up 28%. Thus far, Citi has weathered a slowing Latin American economy better than I had anticipated. Despite Citi's exit from Korea, Asian revenue jumped 4% and income was up 13%. Across the board, better credit quality was a benefit to results. Citigroup's outstanding loans were also 3% at the end of the quarter to $576 billion, which should lead to solid revenue numbers in future quarters.
Citi will also exit 11 of its 35 markets, which seems like a really big number. At first, I was concerned this was a sign Citi was exiting its global model, but these 11 markets account for only 5% of Citi's business. These markets are generally very small and complicate the business more. Given regulators' focus on simplifying Citi as a precondition for shareholder returns, this move makes sense. Selling small markets will simplify operations without materially impacting results.
On the institutional side, investment banking was up 32% to $1.4 billion thanks to better deal activity, a trend I expect to continue in coming quarters. The private bank, corporate lending, and treasury solutions also posted modest gains, which should continue so long as the economy remains solid. Thanks to heightened volatility and easy comps, trading revenue was up 8% year over year led by a 14% bump in equities. Importantly, Citi has worked to control expenses, and expense growth of 3% lagged overall revenue growth of 14%. I expect relatively slow expense growth over the next 12 months as Citi focuses on improving its efficiency ratio. As with the consumer bank, the institutional group delivered solid numbers.
After another strong quarter, Citigroup's book value now stands at $67.31 per share. Tangible book value is $57.73. With a market price of $50, Citi is trading at a substantial value to book value. This means it is cheaper to buy Citi stock than build the business yourself. With strong operations and robust capital ratios that should permit better dividends and buybacks in coming years, this discount to book value is not justified in my opinion. Moreover, I expect Citi to earn roughly $5 in 2015, meaning shares are only trading 10x earnings. At this price, Citi is very cheap, and over time, I expect shares to drift towards tangible book value. With at least 14% of upside over the next 12 months, I would be a buyer of C at current levels.
Source: Seeking Alpha