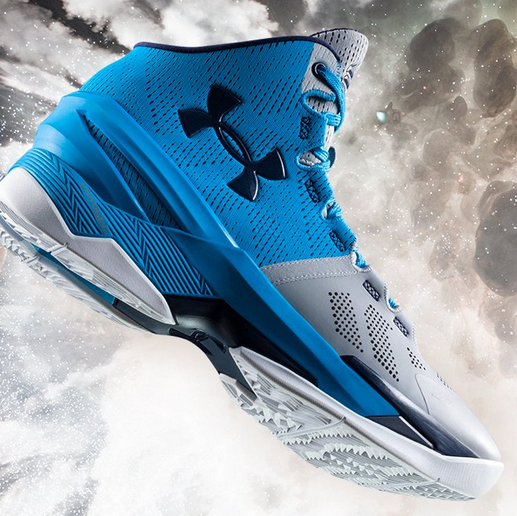 Prior to the opening, Under Armour (UA) reported the following Q1 numbers according to Briefing.com:
Reports Q1 (Mar) earnings of $0.04 per share, $0.02 better than the Capital IQ Consensus of $0.02; revenues rose 30.1% year/year to $1.05 bln vs the $1.04 bln Capital IQ Consensus.
Guidance: UA raises 2016 operating income to $503-507 mln (+23% to 24%) vs +23% to $503 mln prior guidance and +24% to ~$510 mln estimate; raises FY16 revs of ~$5.0 bln, up from $4.95 bln prior guidance vs. $5 bln Capital IQ Consensus Estimate, raises 2016 net revenues outlook to ~$5.0 bln (+26%) vs +25% to $4.95 bln prior guidance and +26% to $5.0 bln consensus.
The stock is up a shocking 8% based on the better than expected numbers. The numbers though aren't nearly as good as the media excitement suggests. The market was excited by the 64% increase in footwear revenue to $264 million. The market naturally sees a ton of upside in the basketball category and footwear overall. 
At the same time, Under Armour trades at nearly 60x 2017 EPS estimates despite the bump to the operating income range to only 23% to 24% growth. The company remains top notch, but investors aren't going to make a lot of money buying a stock at a PEG ratio of more than 2 on forward earnings. 
Disclosure: No position