Just as the machines had learned the "Buy when Japan opens" signal, Japanese leaders unleash their usual stream of utter tripe and break the bid. Tonight's chosen member was Japanese Economy Minister Amari who said "it is important for markets to act calmly, not move in a volatile manner," adding "stock markets are not reflecting fundamentals," reflecting on the fact that G-20 ministers had discussed China and "monetary tightening was likely in some advanced countries." This sparked a plunge in USDJPY and an instant 100-point plunge in Dow futures.
US equity futures mini-flash-crash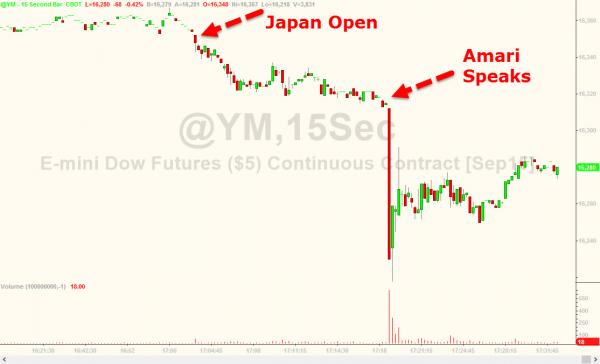 Led by USDJPY...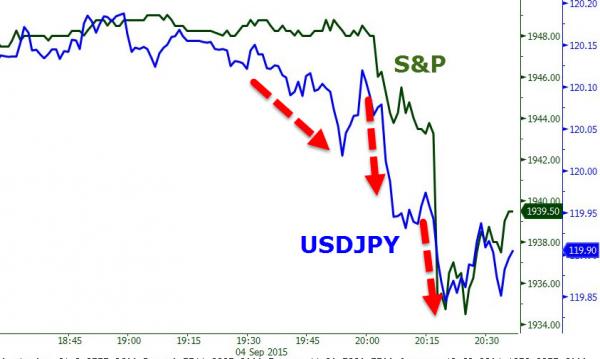 It appears the admission that an advanced nation was likely to tighten combined with his calls for calm were seen as increasing the odds of a rate hike being imminent for The Fed.
It looks like The BoJ will have to get back to work tonight, since China is still on holiday.
Charts: Bloomberg