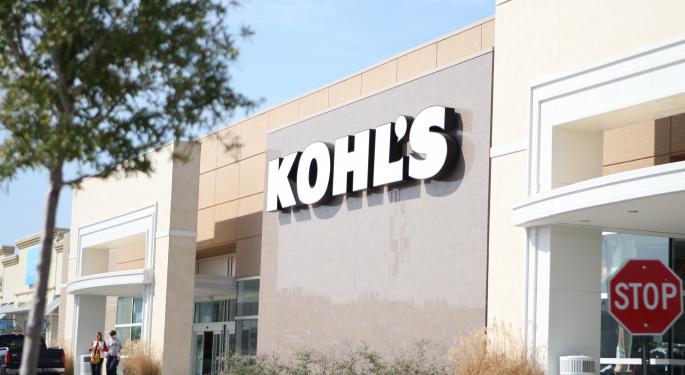 Kohl's Corporation KSS 2.34% will report its third-quarter earnings on Thursday. Despite current retail weakness and the company's stock lagging behind department store competitors this year, Bank of America named Kohl's the top department store idea for the holiday shopping season.
"We think the company has upside potential based on a plan to cut inventory receipts mid-single-digits annually for the next few years," said Bank of America analysts.
Bank of America is expecting a 3 percent Q3 comp decline, more than double the Street's consensus view. Analysts are modeling for a 1 percent comp increase in the fourth quarter, however. Every 1 percent of comp upside in Q4 adds 2 percent to the FY2016 EPS outlook.
Department Store Retailers Year-To-Date Performances
Kohl's is considered one of the most weather-dependent retailers, with the third quarter in particular being so. Therefore, unseasonably warm weather could weigh on earnings.
At last check, Kohl's was up 1.84 percent at $44.78.
Image Credit: By hattiesburgmemory (Kohl's Uploaded by AlbertHerring) [CC BY 2.0], via Wikimedia Commons
© 2016 Benzinga.com. Benzinga does not provide investment advice. All rights reserved.