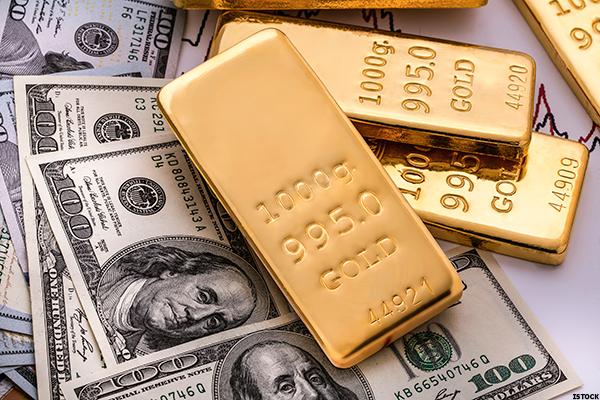 NEW YORK (TheStreet) -- Shares of Kinross Gold (KGC) are down 1.57% to $5.01 in early-afternoon trading on Friday, reflecting the drop in gold prices.
Gold for August delivery is down 0.78% to $1,328.50 per ounce on the COMEX this afternoon.
The drop in gold prices is a result of concerns over the U.S. monetary policy being tightened before the year end, Reuters reports.
"People think the international situation is enough to keep the Federal Reserve on hold, but there's some slight nervousness," Matthew Turner Macquarie analyst, told Reuters.
Earlier this week the precious metal hit a three-week low...
More