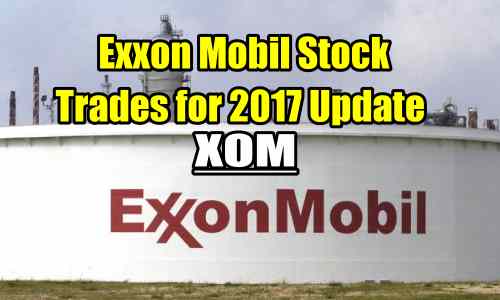 Exxon Mobil Stock has been in my portfolio for decades.
I am updating some of the trades done in 2017 but one trade definitely stands out.
Back on January 3 I started the year out with a trade in Exxon Mobil Stock. That trade turned out to be near the highs for 2017, to date.
As the trade has progressed I accepted shares and have continued to sell covered calls and earn the dividend.
Exxon Mobil increased the dividend in 2017 by just over 10%, despite paying out more in the dividend than being earned at...
More