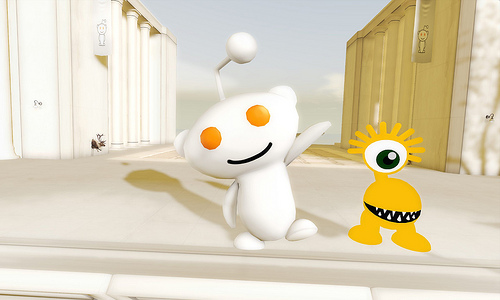 Reddit is changing its policies, yet again.
The "front page of the Internet" is reportedly banning even more "extremely offensive content, according to CNN Money, barring a subreddit detailing how to rape women. Further, any other content deemed highly offensive by moderators will be "quarantine," or blocked off unless a users wishes to view it.
This isn't the first time the social media site has had difficulties trying to balance freedom of speech with offensive content. According to CNN Money, while former CEO Ellen Pao held her position, she blocked content deemed "revenge porn."
The company's newest CEO, Steve Huffman, recently banned any content on the site that contained spam, illegal material, sexual images of minors, bullying and private information, leading to a series of outcries by the community.
While I understand that Reddit, no matter who holds the title of CEO, must adhere to its reputation as "front page of the Internet." No one is trying to strip the community of its title.
However, the changes in place to the social community still foster an individual's right to free speech while ensuring the safety of others. Reddit should not be a place for people to get bullied, but rather, a place where people can share free-flowing ideas or look at cat memes. But harassment? Not here.
For more business and financial news, click here.
*This is editorial content and expresses the opinion of the author.