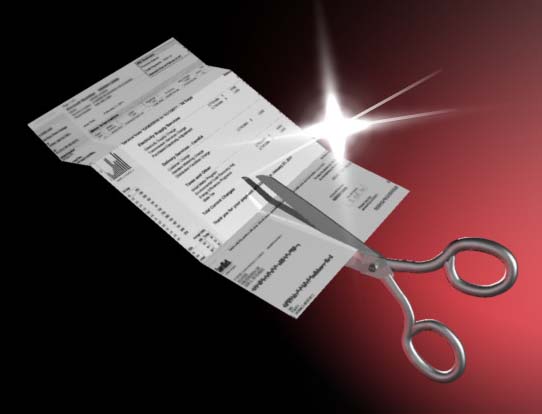 Tips For Cutting Expenses On Your Bills
Throughout the years, working wages have decreased dramatically. On the flip side, the prices of bills have increased significantly. This can put the consumer at an extreme disadvantage and force them to try and scrap by each and every month. Unfortunately, there isn't much the consumer can do, when attempting to bring in an increased income. Instead, these individuals will need to work diligently to try and cut the expenses on their bills. Within this guide, you will discover various ways to cut the cost of your monthly bills.
The Electric Bill
One of the most costly bills you're forced to pay monthly is your electric bill. In today's society, everyone needs electricity, in order to live a happy life! Therefore, it is unrealistic to believe that you can cut off your electricity and remain satisfied. Instead, you will want to take actions to lower your electricity bill. Below, you will find some ways to do just that.
During the summer, you should open your windows and allow the cool breeze to flow in! This will keep you cooler, without using your expensive HVAC unit.
Be sure to change your air conditioner's filter each month. This will guarantee that your HVAC unit operates at maximum efficiency and will prevent you from spending excessively on electricity.
When you leave home, you should make sure to turn off all the lights, appliances and energy draining devices! This can help to lower your costs significantly.
Water Bill
Your water is another vital item that keeps you happy and clean! It is impossible to shut it off completely, but there are ways to lower the costs. Below, you will discover some of these for your consideration.
Change to a low-flow showerhead! This can be done for less than twenty dollars and can cut your water bill, by 25 to 60%!
Try to cut your shower time in half! If you want to cut your bill, as much as possible, you should stick with 5-minute showers!
When you brush your teeth or shave, you should make sure the water is switched off.
Always check your toilets, sinks and pipes for leaks! All leaks should be repaired immediately!
Before washing your clothes, you should make sure that the washer is completely full!
Vehicle Insurance
Although many people do not know it, you can actually take steps to lower your vehicle insurance premiums. You will find some tips for doing this below!
Install additional security and safety devices on your vehicle! Security systems, air bags and rearview cameras can lower your premiums slightly.
Be sure to take a driver's safety course! By completing a course, you can lower your premium!
Make sure that you avoid speeding tickets and traffic citations, as these can dramatically increase your premiums!
Always follow the laws of the road, when driving and never drink and drive!
Overall
Scrapping by each and every month might be difficult, but there are ways to save money! Be sure to use the information above to help you cut back and keep more cash in your wallet! This will ensure that you're prepared for future emergencies or unexpected calamities.