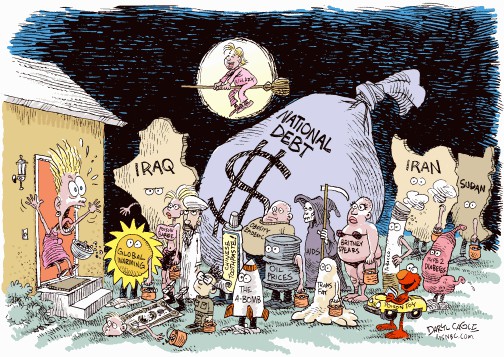 There's still plenty to worry about.
Despite one of the best months ever for stock market bulls, these stimulus-driven rallies do not tend to have a lot of staying power and now that the Fed has once again not raised rates (and neither has the BOJ this morning) - where is the next catalyst going to be coming from.  What is going to drive us over the Summer highs of 2,132 on the S&P, 18,137 on the Dow, 5,232 on the Nasdaq, 11,032 on the NYSE and 1,296 on the Russell?  
Considering the Russell 2,000 is actually DOWN 35 points for the year at 1,165 and still 10% off it's June highs – one has to wonder what the Hell is wrong with America's small-cap index or, perhaps more correctly, what the Hell is wrong with the Dow, Nasdaq and S&P?  As you can see on this chart, the Russell stocks have not benefitted from the massive QE boost the way the Big Boys in the Big Indexes have – and neither has the broad-based NYSE, which is 6.7% off it's May high and down 2.7% for the year.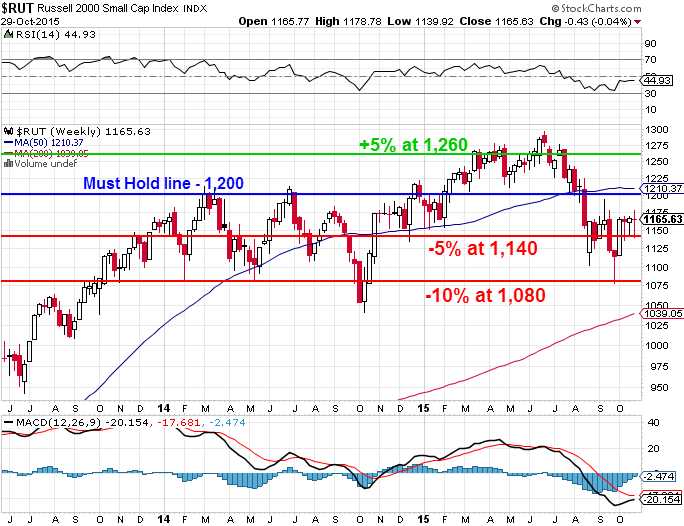 In truth, in much the same way as the 0.01% are making Billions while the bottom 99% are struggling to make ends meet – the Top 1% of our Corporate Citizens are becomming astoundingly wealthy – getting ever-larger slices of the pie while the bottom 9 out of 10 of our Business brothers struggle to survive.  If the US GDP is growing 1.5% and AAPL, MSFT and GOOG grow 20% – where does the other 18.5% come from?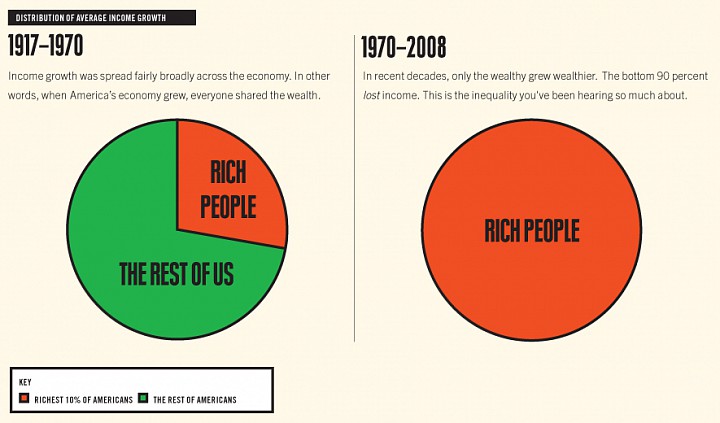 There is a myth of an ever-expanding pie which is used by Conservative pundits to make excuses for people who have half the pie already to take another big, fat slice but the pie is not growing folks – not that fast anyway and, when they take themselves a bigger slice, that simply leaves less for you.  Well, maybe not YOU – you are reading a stock market report in the morning, so you are a reasonably successful person – much more so than than the bottom 51% of this country, who make less than $30,000 per year.  …
Provided courtesy of Phil's Stock World.