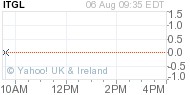 One billion people have used Facebook (NasdaqGS: FB - news) in a single day, founder Mark Zuckerberg has said, in the latest milestone for the world's largest social network.
Mr Zuckerberg, who famously launched Facebook from his Harvard dorm, made the announcement in a post on his profile.
"We just passed an important milestone. For the first time ever, one billion people used Facebook in a single day.
"On...
More